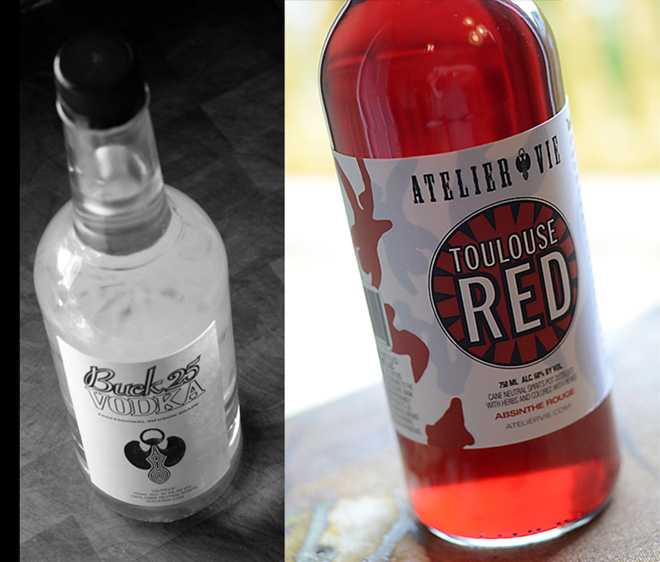 September 20, 2012: Our first product has been released! Buck 25 Vodka, is a 125 Proof "Professional Infusion Grade" Vodka. Available now.
December 5, 2012, Prohibition Repeal Day: Toulouse Red, a Red Absinthe, has been released.
Toulouse Red was born in New Orleans and burst upon the world from Mid
City, the "heart of New Orleans." The legend of Toulouse Red grew
over time, as she became the Spirit of Red Absinthe.