April 12, 2022 – New Orleans. Innovative New Orleans distillery Atelier Vie is pleased to announce a major victory in the most prestigious spirits competition in the world. Riz, Louisiana Rice Whiskey, Bottled in Bond, won the Double Gold Medal. Additionally, Barrel Aged Calio Rum and Louisiana Single Malt Whiskey were both awarded the Gold Medal.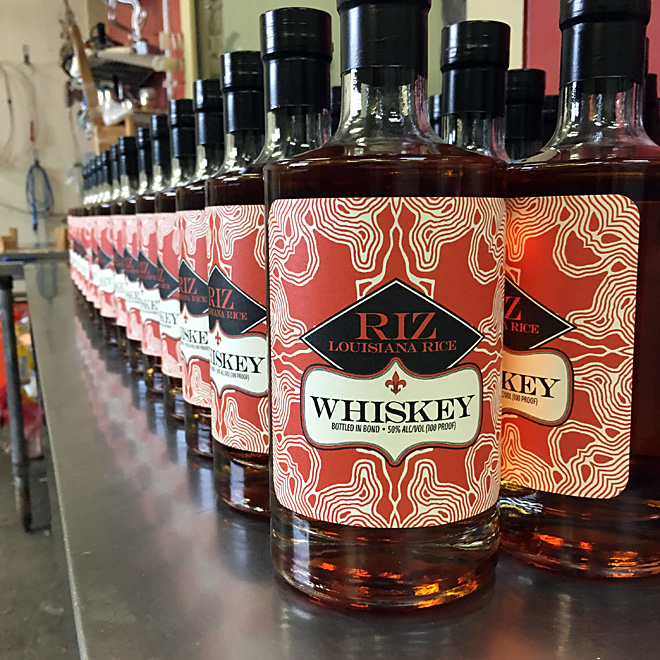 "It appears that Riz and Louisiana Single Malt are the first Louisiana whiskies to earn Double Gold and Gold medals, respectively, in the San Francisco World Spirits Competition," said Jedd Haas, Atelier Vie's distiller. "We're pleased to gain this recognition from the spirits competition that is viewed by many industry professionals as the most serious and significant spirits competition in the world. We went head to head with brands produced by billion dollar companies and took home some top medals. It's a great day as we continue to establish new high points in our Louisiana whiskey tradition," Haas continued.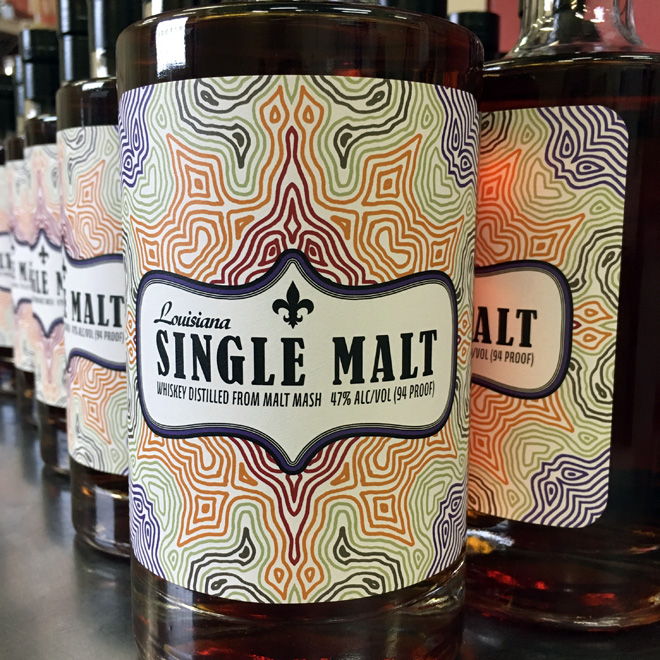 The Competition
The San Francisco World Spirits Competition is open to all distilleries and spirits brands throughout the world, with no limitations or exceptions. Atelier Vie has previously won multiple gold medals at the San Francisco competition, but this year reached another level in the "Distilling Olympics" with Double Gold for Riz.
Judging Criteria
According to the San Francisco World Spirits Competition, here are the judging criteria for these medals.
Double Gold
Awarded to the entries that receive a Gold medal rating by all members of the judging panel; these are among the finest products in the world.
Gold
Exceptional spirits that are near the pinnacle of achievement; these products set the standard for their categories.
Riz, Louisiana Rice Whiskey Bottled in Bond
Riz is handcrafted in small batches from 100% Louisiana rice in our New Orleans distillery. Riz is double pot distilled and entered into used barrels for aging. This Bonded release was aged initially in a 53 gallon former bourbon barrel for over two years; then aged over two more years in a 25 gallon former wheat whiskey barrel. Per Bottled in Bond requirements, this release of Riz is bottled at exactly 100 proof and is bottled in 750ml. At this time, the Riz Bonded release is available exclusively at the Atelier Vie tasting room, priced at $100, which includes all of our notoriously high sales taxes.
Louisiana Single Malt
Louisiana Single Malt is distilled from 100% malted barley at our New Orleans distillery. It is double pot distilled to less than 160 proof and aged in oak barrels at less then 125 proof. After several previous releases of Louisiana Single Malt, this new release is the oldest to date and has been aged in a complex process involving three different types of barrels: first aged in two kinds of bourbon barrels and then finished in a former rye whiskey barrel. Louisiana Single Malt is bottled in 750ml at 94 proof and is priced at $75 in the Atelier Vie tasting room.
Barrel Aged Calio Rum
Calio Rum is pot distilled from Louisiana molasses at our New Orleans distillery. No sugar or other additives are added to Calio, either during fermentation, or after distillation. Calio is full of deep molasses flavor and is intended for rum connoisseurs who want to taste the true terroir of Louisiana molasses. The current release is aged over two years. Barrel Aged Calio Rum is bottled in 750ml at 90 proof. The retail price at the distillery is $45.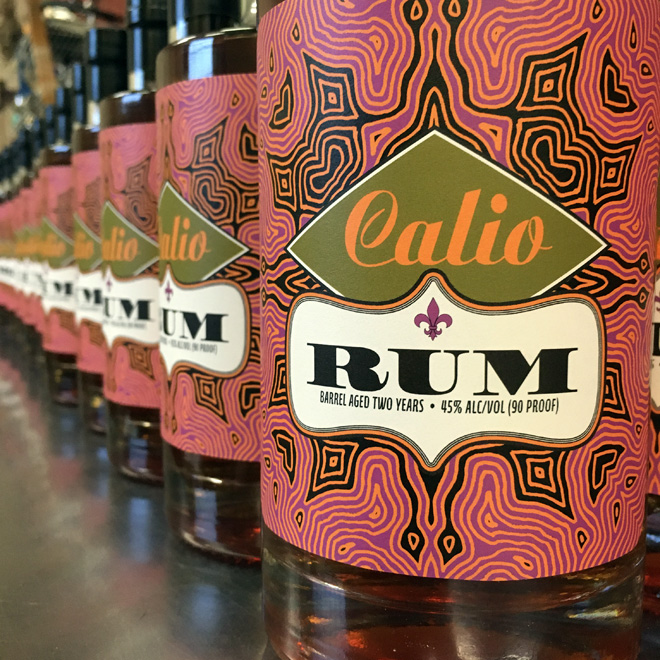 Visiting Hours at the Distillery
The distillery is open for tastings and discussion of the distillation process by appointment only, with appointments generally being available at 10am, noon, and 2pm on weekends; and with limited availability during the week, depending on the distillery's production schedule. There is no charge to visit the distillery and the company's full line of spirits is available for retail purchase during these visits. Spirits can also be purchased from the Atelier Vie online store for pickup at the distillery. Visitors should see the Visit page for directions, store link, and additional details.
Atelier Vie's Spirits
In addition to Riz, Louisiana Single Malt, and Barrel-Aged Calio Rum, Atelier Vie distills three kinds of gin, two kinds of absinthe, a clear rum, brandy, and an ongoing series of limited edition experimental releases. Spirits currently available are listed on the Visit page.
The Company
Inspired by our renowned culinary culture, Atelier Vie creates flavorful new spirits in one of the greatest drinking cities of the world. Our motto: "Liquor is art you can drink." Atelier Vie was founded in 2011 by Jedd Haas.
Contact:
Jedd Haas
504-534-8590 (distillery line, leave message)
jedd@ateliervie.com