Atelier Vie is pleased to announce a new release of Barrel Aged Calio Rum. This release is two years old and was aged in a former whiskey barrel.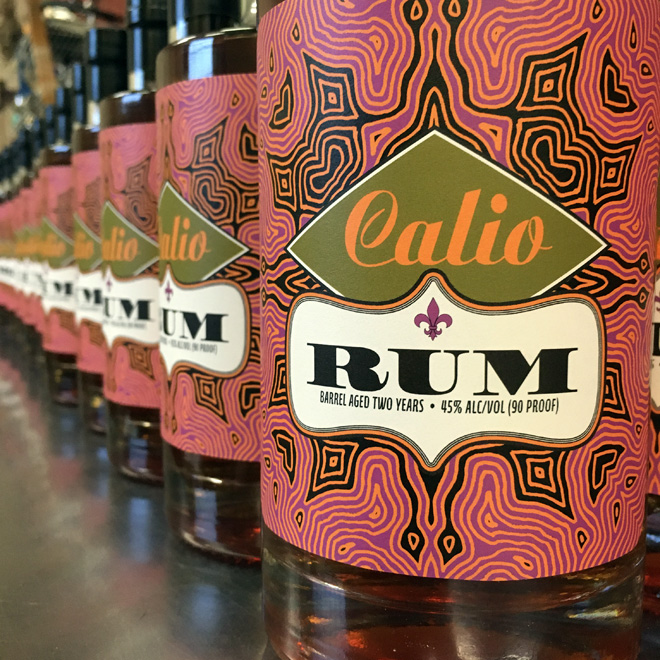 Calio Rum begins with Louisiana molasses from a nearby sugar mill. No additional sugar is used, either during fermentation or after distillation. After fermenting the molasses and pot distilling the rum, we bring the new make rum to barreling strength and enter it into barrels that were previously used for whiskey. We use a variety of barrel sizes and types. This bottling was aged in a fifteen gallon bourbon barrel for a minimum of two years.
Calio Rum has no coloring, flavoring or additives. Just pure rum flavor, enhanced by barred aging. Perfect for sipping, amazing mixed. Deep molasses flavor, true Louisiana terroir. This two year old rum is warm and tasty, with a nice balance of oak adding to the complexity.
Our two year old bottling of Calio Rum is available immediately for purchase through our online store. Order online and pick up at the distillery.
Our Free T-Shirt program continues! Through the end of the year, we're offering a free Atelier Vie T-shirt with every purchase over $100. Our newest T-shirt design features the Atelier Vie logo on the front and our motto, "Liquor is Art you can Drink" on the back. Printed in gold ink on a black t-shirt. These shirts are 100% cotton and super comfortable. Sizes available are S-M-L-XL-XXL. While supplies last, offer limited to one shirt per customer.