During these scorching days of summer, cooling refreshment is much desired. So it was most fitting that the "welcome punch" for the American Independents competition at the Southern Food & Beverage Museum was a snowball. An absinthe snowball, to be precise.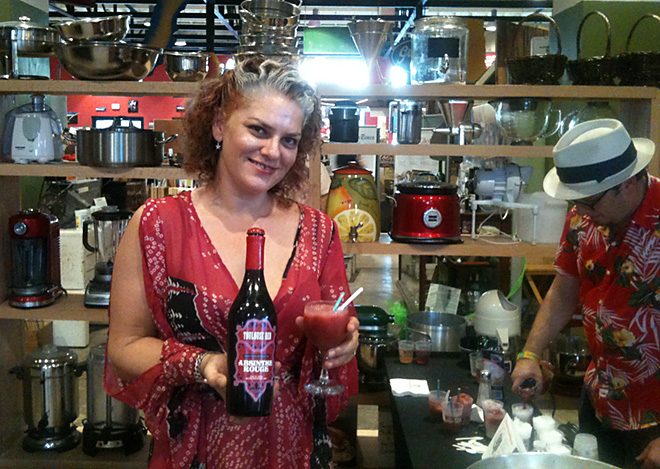 The Toulouse Red Absinthe Snowball was created by noted bartender Star Hodgson, pictured above with a bottle of Toulouse Red and the cocktail, with assistance from visiting bartender Jonathan Pogash, The Cocktail Guru. Jonathan is shown at right, busily mixing another round.
The hibiscus note in Toulouse Red that adds both color and flavor was taken to another level by another key ingredient: a hibiscus syrup amaro, blended by Star. An inspired and stimulating combination!