Creative mixologists across the state are inspired by Euphrosine Gin #9 to create new cocktails and new variations on old classics. Our latest roundup of compelling Euphrosine gin cocktails includes the Window Box, the Limey Bastard, and the Havana Aviation.
In Shreveport, a classic cocktail gets a new Euphrosine twist with the Havana Aviation at Havana Sports and Cigar Bar in the Highlands neighborhood.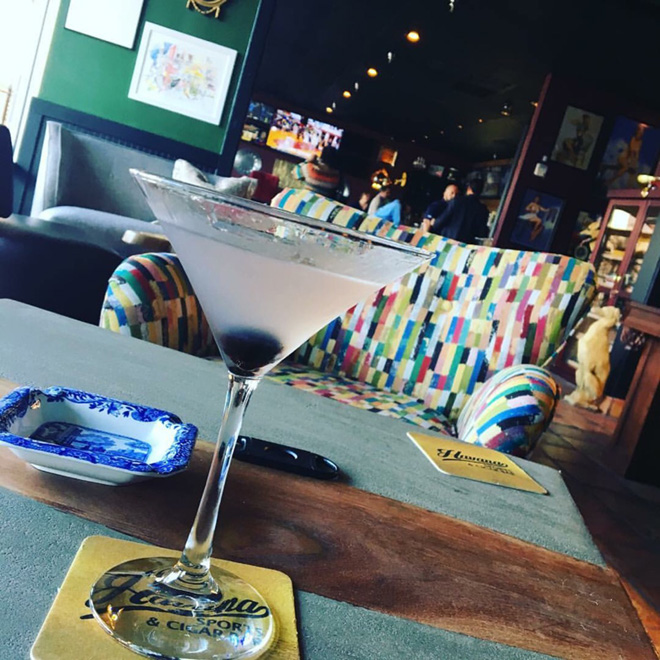 Photo courtesy of Havana Sports & Cigar Bar

In Baton Rouge, Matt Vondenstein at Driftwood Cask & Barrel has mixed up The Limey Bastard, a compelling concoction that Vondenstein describes as "pretty much a Mojito but with gin."
The Bastard came about because "we decided to twist a drink that everyone already drinks and I think it's delicious," Vondenstein added. "We figured we would give an ode to all those British sailors that had to endure long voyages. Back in the day it was mainly rum that they drank. But a little known fact is that sailors put limes in their barrels to keep them from spoiling. Then they added mint to settle their stomachs. So yeah. Here is the Limey Bastard."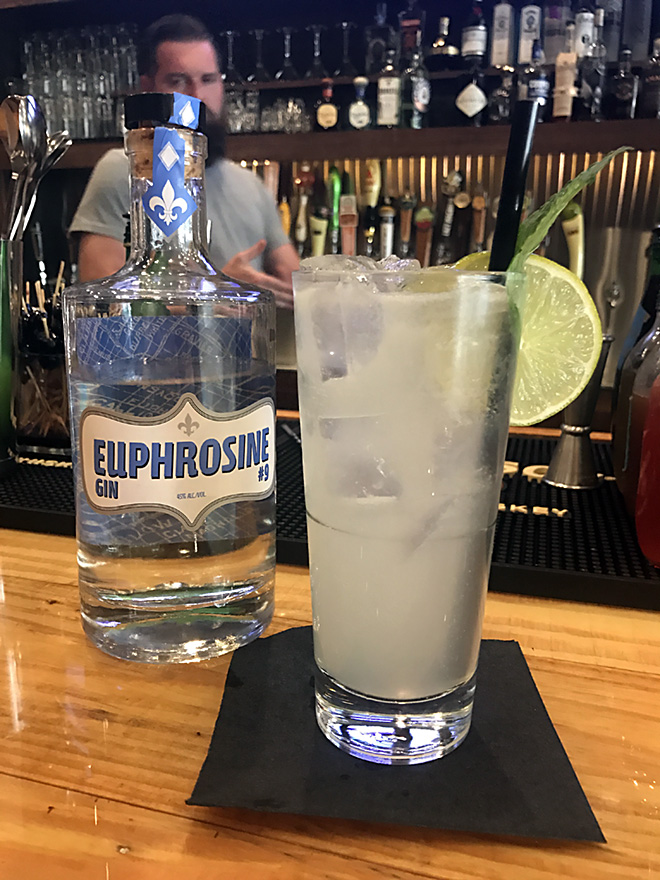 Indeed, here it is! Photo courtesy of Driftwood Cask & Barrel, Bastard in front, Matt Vondenstein in the back.
Meanwhile in New Orleans, noted mixologist Lu Brow created the very popular Window Box cocktail at DTB. A delicate herbal creation featuring fresh thyme, cucumber and egg white, the Window Box has since been succeeded by the a new Euphrosine cocktail called the #9 Collins on the DTB menu. (But you can probably still ask for the Window Box and get it.)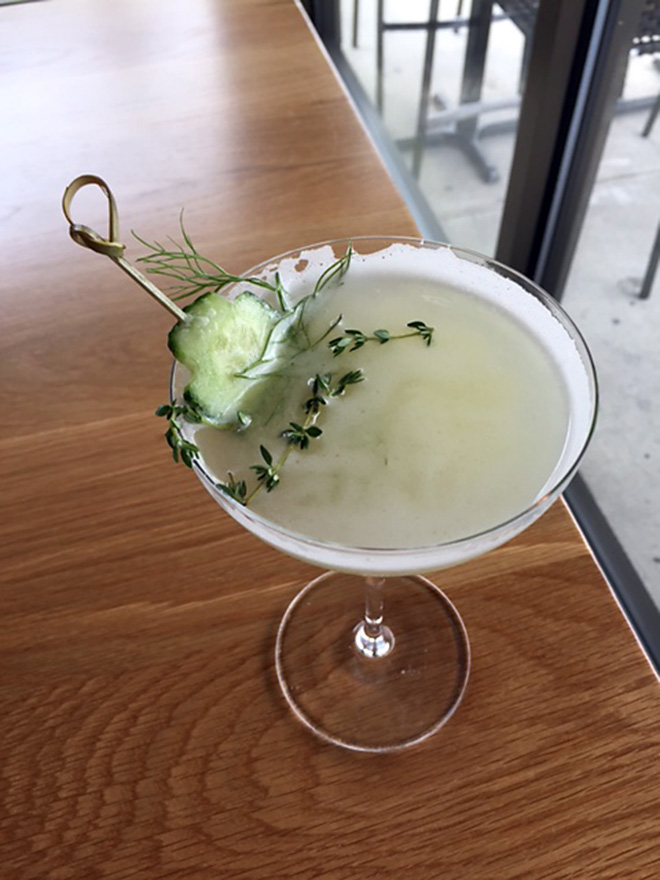 Window Box photo courtesy of Lu Brow