Distiller Magazine is a trade publication for craft distillers published by ADI, the American Distilling Institute. After recently winning big at the ADI spirits competition, Distiller Magazine came calling for an interview to accompany their article on New Orleans cocktail bars in the Summer 2014 issue. To read the full interview, visit the online version of Distiller Magazine and start at page 109. You can enter the page number to go directly to the article once the magazine loads.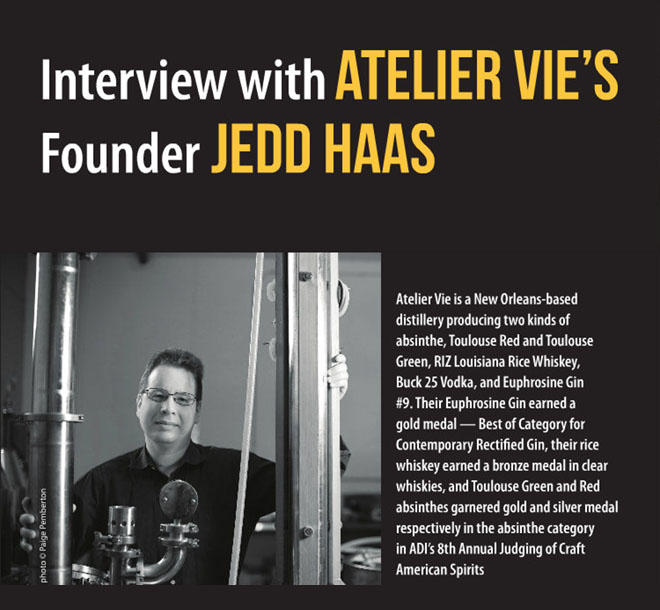 Atelier Vie was also included in a recent issue of local entertainment magazine Where Y'at in an article paying heed to the the locavore trend in spirits.
"Over the last few years, we've seen new local distillers and distilleries creating liquors and liqueurs from products grown right in their backyards, sourcing their lands for the best and most interesting herbs, flowers, fruits, grains and cane available. So it is of no surprise that we have seen local liquor products hitting the shelves fueled by demand." Read the full article online.