We have two tastings coming up, on Friday and Saturday.
This Friday, 08/08/2014, join us at Martin Wine Cellar, 3500 Magazine St., for tastes of 2X Gold Medal Winning Euphrosine Gin #9, Toulouse Red, Absinthe Rouge, and Toulouse Green, Absinthe Verte. The tasting runs from 5-7; a great way to cap off the week!
On Saturday, 08/09/2014, we'll be at Rouses #26, 4500 Tchoupitoulas St., from 2-4pm. We'll have tastes of Euphrosine Gin #9 and Toulouse Green, Absinthe Verte.
More locations to Rouse & Roll! Euphrosine Gin #9 is now available at Rouses Market #25, 2900 Veterans Blvd, (at Causeway) in Metairie; and at Rouses Market #27, 2701 Airline Drive in Metairie. Look for us on the shelf and see our full list of purchase locations.
Our Bottle Sales Hours also continue this weekend, from 10-2 on Saturday & Sunday. Purchase bottles of all of our spirits directly from the distillery; and you can also get one of our snazzy t-shirts.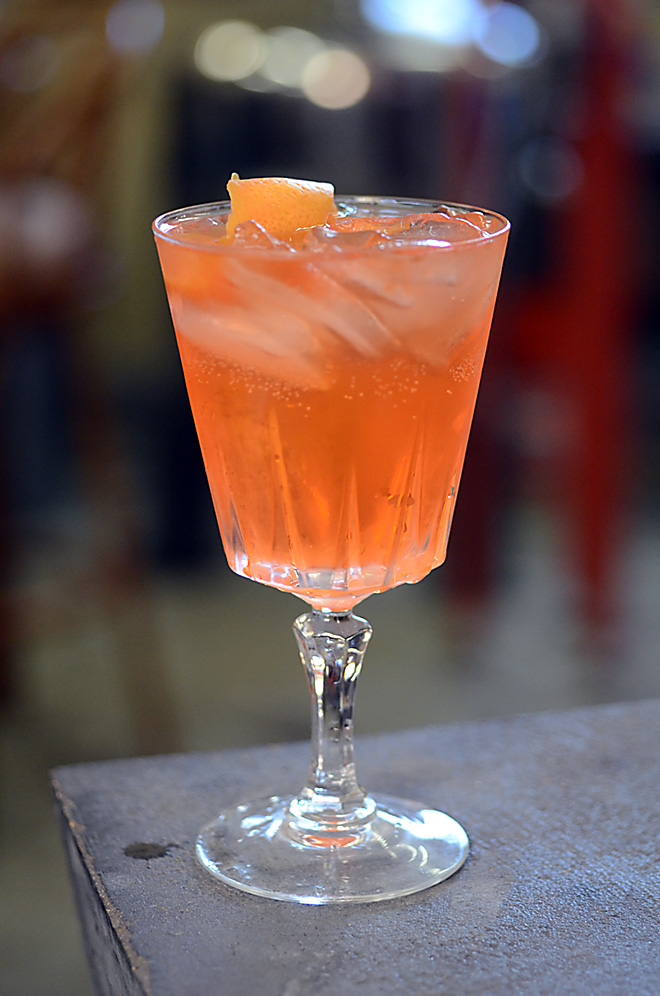 Need some inspiration for a great cocktail made with Euphrosine Gin #9? Try Float #9, also known as Eat Me Drink Me.