Do you know what time it is? Yes, it's that infamous last week in July. The heat is burning, the air is glowing, and a giant cocktail festival has landed in New Orleans.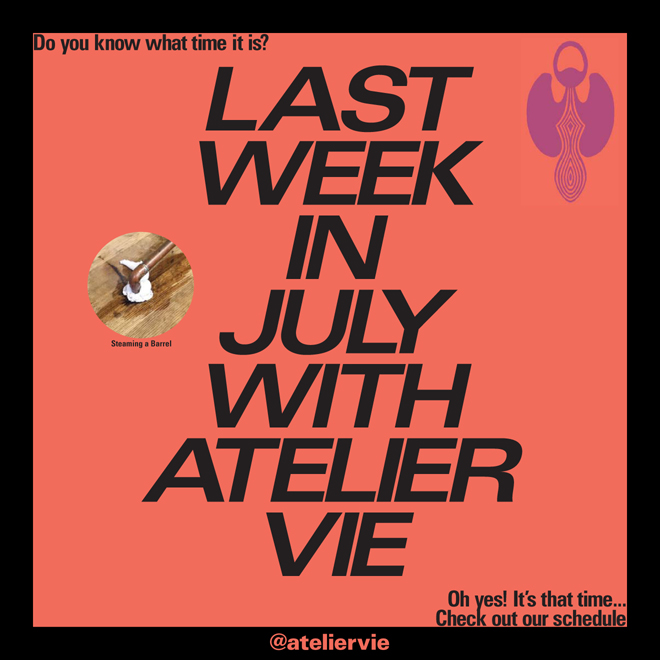 Yes, it's time for Tales about all sorts of cocktails, spirits, and related matters. We'll be in that number with several options for linking up.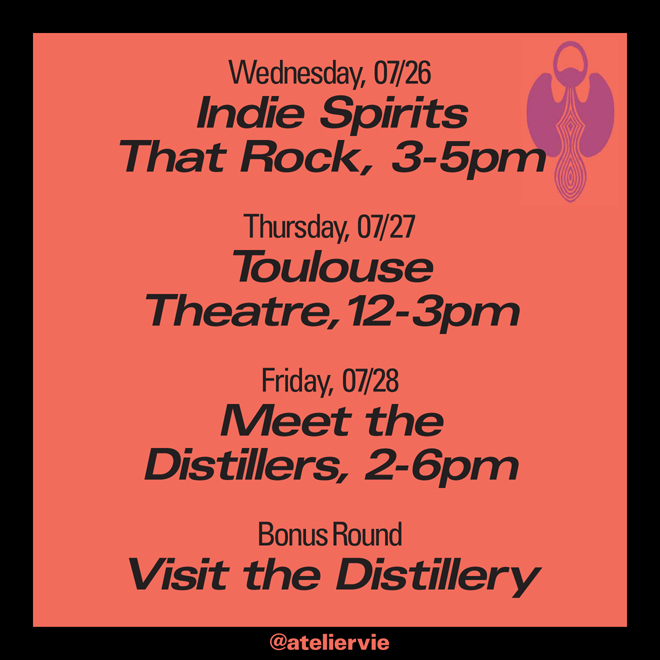 First, on Wednesday, July 26th, we'll be at official TOTC event "Indie Spirits that Rock."
Look for us in the depths of the "Riz-Carlton" at 921 Canal St. We'll be pouring Euphrosine Gin #9 Barrel-Finished Reserve; Barrel-Aged Calio Rum; and Riz, Louisiana Rice Whiskey.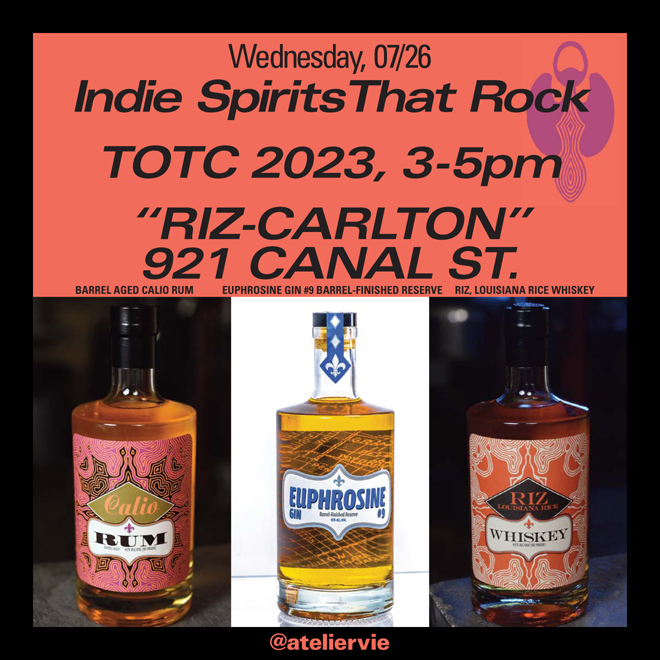 On Thursday, we'll be at Toulouse Theatre from 12-3pm, pouring tastes of Toulouse Green, Absinthe Verte; Calio Rum; and Euphrosine Gin #9. Meanwhile, Nathan will be mixing excellent cocktails with our spirits.
Taste, then enjoy these cocktails!
Tales Reviver No. 9
Euphrosine Gin, Makrut Lime Aperitif, Lemon, Ginger, Absinthe.
La Lil Weezy Ana
Toulouse Green Absinthe Verte, Rye, Blood Orange Aperitif, Amaro.
Slip and Berry On
Calio Rum, Banana Liqueur, Blackberry Liqueur, lime.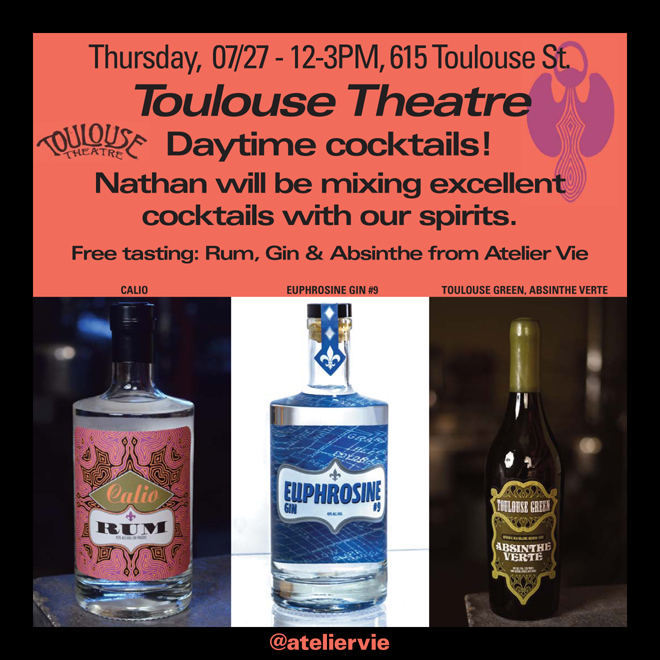 On Friday, we'll be back in the official TOTC action with "Meet the Distillers" from 2pm to 6pm once more at the "Riz-Carlton."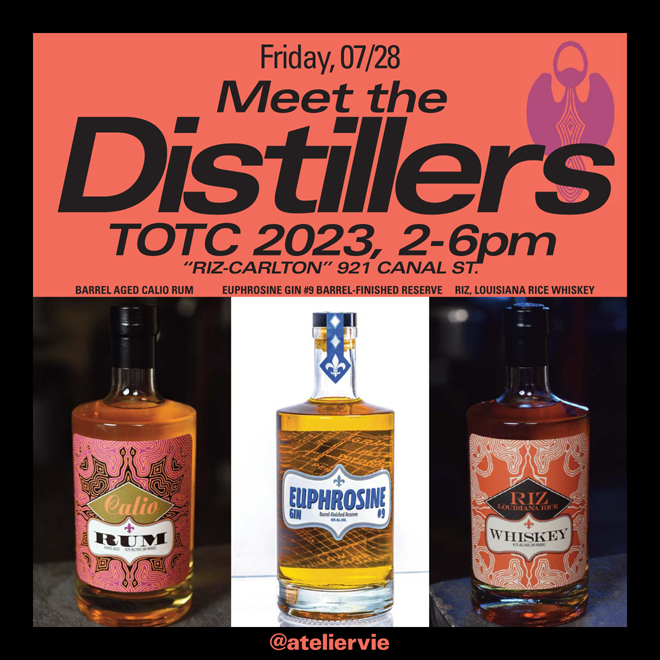 Bonus Round: visit the distillery.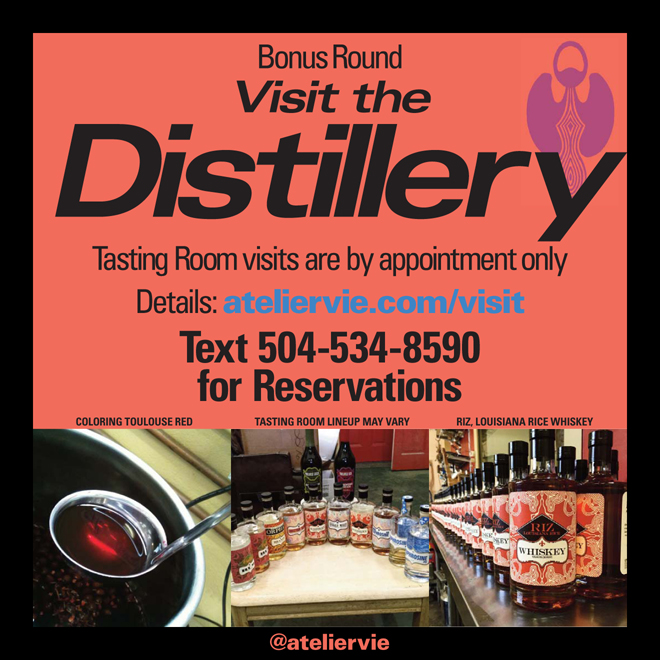 See our Visit page for details and text us at 504-534-8590 to make a reservation.