"Getting From A to B: Absinth to Beer What kind of business person looks at the New Orleans landscape and decides we need more booze? Kirk Coco from NOLA Brewing and Jedd Haas from Atelier Vie, that's who."
For this Presidential Chat session, broadcast on WWNO, 89.9 FM, Peter Ricchiuti hosted a freewheeling discussion over lunch at Commander's Palace. Listen online as we explore the liquor landscape.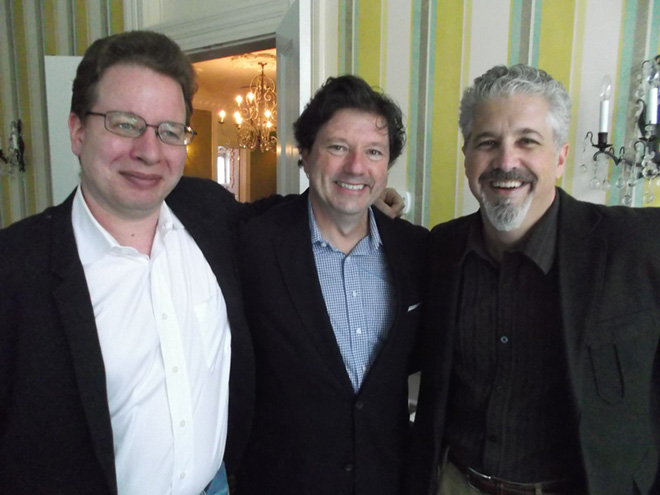 Jedd Haas, Peter Ricchiuti, and Kirk Coco at Commander's Palance. Photo by Grant Morris.
Atelier Vie spirits are also available at Pearl Wine, 3700 Orleans Ave., New Orleans; Dorignacs, 710 Veterans Blvd., Metairie; and many other retail outlets. See our full list of retail locations.