This absinthe cocktail is easy to make and delightfully tasty.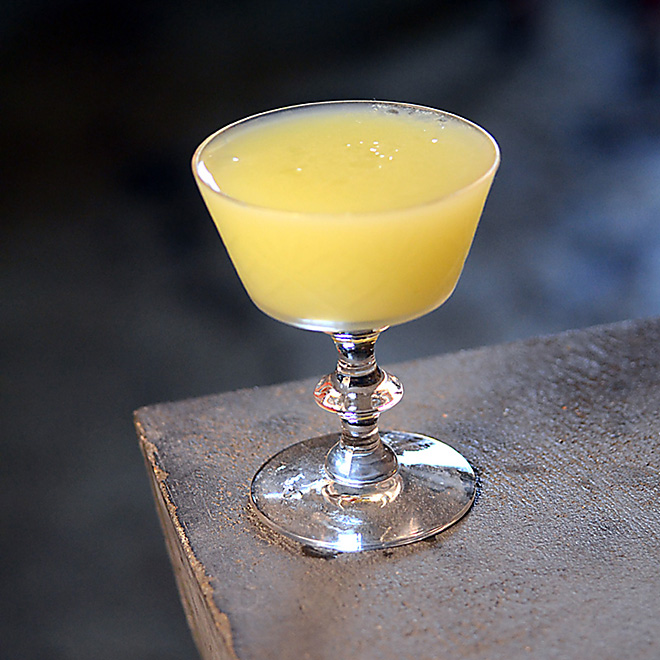 Ingredients
1 part Toulouse Green, Absinthe Verte
.5 parts Simple Syrup*
.5 parts lemon juice

Method
Combine ingredients in a bar tin with ice. Shake and serve.
*To make simple syrup, mix equal parts water and sugar in a pot heat and stir until sugar is completely dissolved. Let simple syrup cool. You can preserve simple syrup for up to six months in the fridge by adding a bit of Buck 25 to the mixture. Don't forget to label and date your simple syrup bottle!