At Ralph's on the Park, steps from City Park, the bar offers splendid views that deserve a sophisticated and delicious drink to accompany them. Bartender Tito Thomas rises to the occasion with the Mid-City Prankster, a Negroni variation.
The Prankster includes Euphrosine Gin #9, Casoni 1814, Pineau de Charentes dessert wine, and a generously sized orange wedge. The drink has an appealing orange color that goes perfectly with the garnish.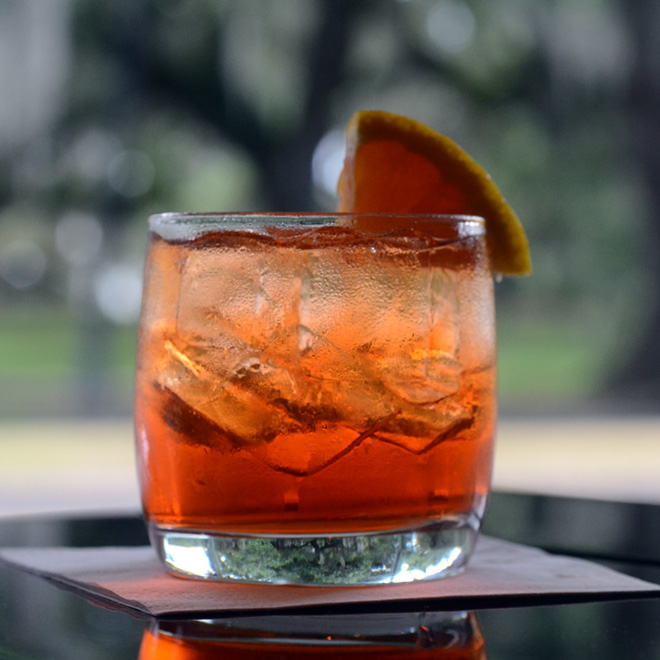 The Mid-City Prankster reposes on the piano at Ralph's on the Park
You might be wondering about the name of this drink. Rest assured that it has a solid basis in fact. While your correspondent was photographing the drink and gathering the essential details on it, Tania Hahn, a "Ralph's regular" took an interest in the proceedings and jumped into the shot.
Placing herself before a piano in the corner, she attempted to to prank your correspondent with the fiction that she was playing the piano, when in fact it's a player piano. A quick glance over the keyboard revealed the truth and an uproarious time was had by all.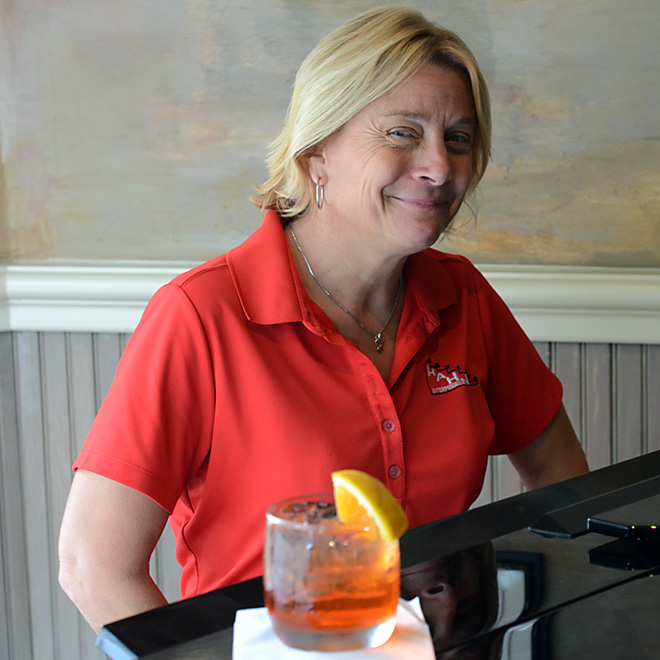 Tania Hahn, the namesake of the Mid-City Prankster, poses in front of the drink at Ralph's on the Park
Ready to participate in Euphrosine Season? Send us your review of the Mid-City Prankster and you're halfway to claiming your Euphrosine Season Founding Member T-Shirt! See our Euphrosine Season page for additional details.
Coming next: Baya Collins from Mizada Cocina.