Sometimes you want to escape the hustle and bustle of pompous circumstances and complex cocktails and simply kick back with a satisfying drink. The Euphrosine Gin Rickey is the drink that fits these desires and the place to find it is on the far end of Bienville Avenue, near City Park, at Mick's Irish Pub.
Made with Euphrosine Gin #9, lime juice, soda water, and a lime slice garnish, the Euphrosine Gin Rickey is a satisfying thirst-quencher for these days when the thermometer flirts with triple digits.
"If you've been sweating all day, cleaning your house, or working outside, it's perfect for hot New Orleans summers. Especially if you're a gin drinker." So opines the man behind the drink, bartender Mike Sobol.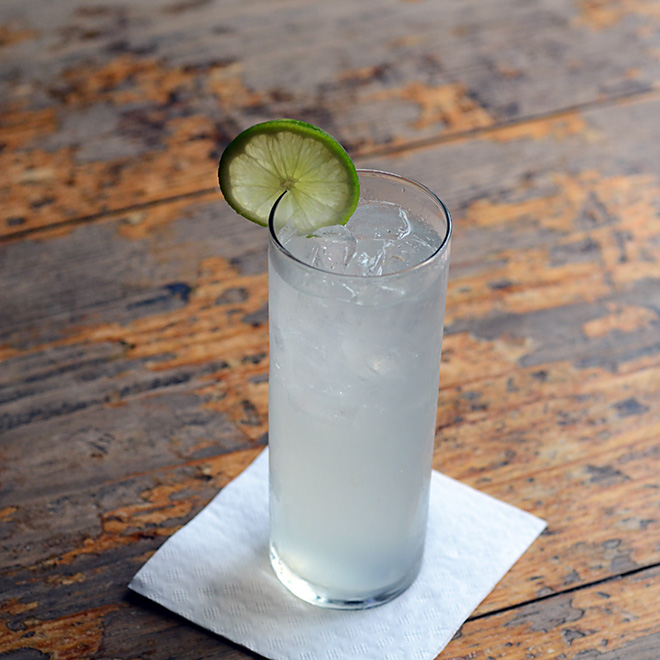 Euphrosine Gin Rickey at Mick's Irish Pub
Ready to participate in Euphrosine Season? Send us your review of Mick's Euphrosine Gin Rickey and you're halfway to claiming your Euphrosine Season Founding Member T-Shirt! See our Euphrosine Season page for additional details.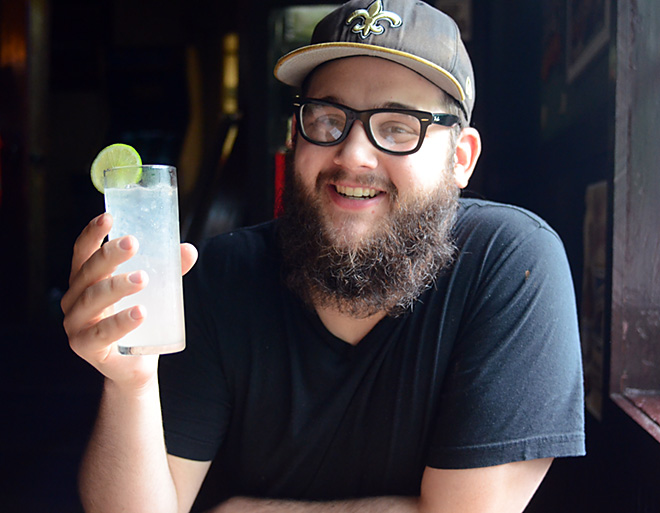 Bartender Mike Sobol at Mick's Irish Pub with the Euphrosine Gin Rickey
Coming next: Mid-City Prankster from Ralph's on the Park.