At any restaurant that attains legendary status, it's typical that the poise and sophistication you experience is the result of many skilled hands working together. This is also the story of Brennan's superlative Local's Gin & Tonic, which came together through a sequence of Brennan's mixologists and spirits enthusiasts who originated the cocktail and mix it to perfection to the present day.
Keeping the flame alive is Brennan's mixologist Sarah Arceneaux, who combines Euphrosine Gin #9, Fever Tree tonic, an edible orchid flower, juniper berries, and an optional bay leaf; all mixed on the rocks and presented in a stemmed wine glass. The bay leaf is a flavorful reference to the savory note of bay leaf found in Euphrosine Gin #9.
The Local's Gin & Tonic is a great summer time pre-dinner cocktail and recommended as a palate-cleanser; a way to "cleanse the day" after a hot summer's day. It's a great preparation for an amazing dining experience to follow. Fine local spirits like Euphrosine are a great fit for Brennan's focus on high quality and local excellence.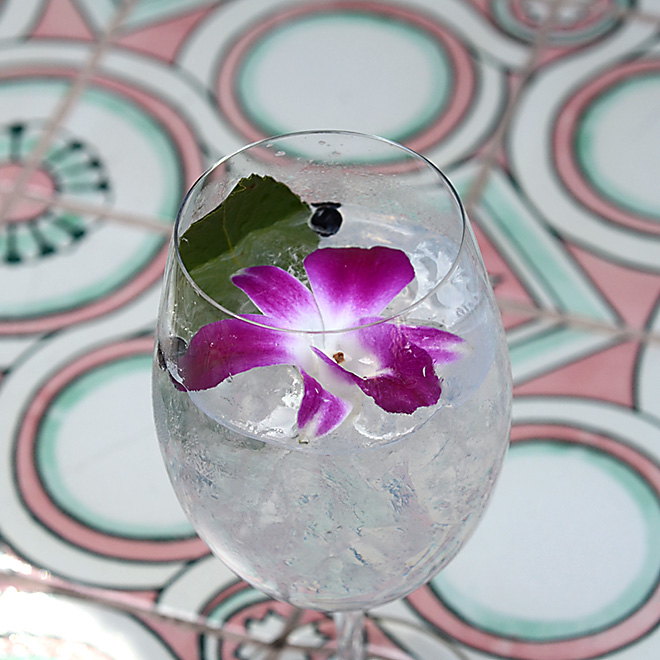 The Local's Gin & Tonic
Why a flower? "Everyone smiles when they get a flower."
Ready to participate in Euphrosine Season? Send us your review of The Local's Gin & Tonic and you're halfway to claiming your Euphrosine Season Founding Member T-Shirt! See our Euphrosine Season page for additional details.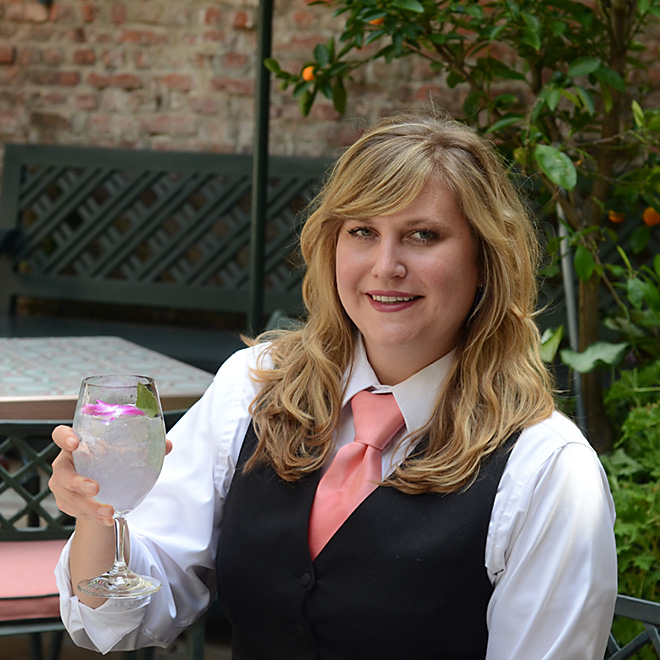 Sarah Arceneaux with The Local's Gin & Tonic, in the courtyard at Brennan's
Coming next: Euphrosine Spritzer from Tommy's Wine Bar.