At Tommy's Wine Bar, the sumptuous decor and long sleek bar inspire a certain sophistication, when imagining what to drink there. The complex flavor profile of Euphrosine Gin #9 inspired bartender Dale Comardelle to rise to the challenge with a refined cross between a French 75 and a Campari Spritzer.
The Euphrosine Spritzer includes Euphrosine Gin #9, Campari, lemon juice, and simple syrup. It's served in a champagne flute, topped off with prosecco, and garnished with an elegant curlicue of lemon peel.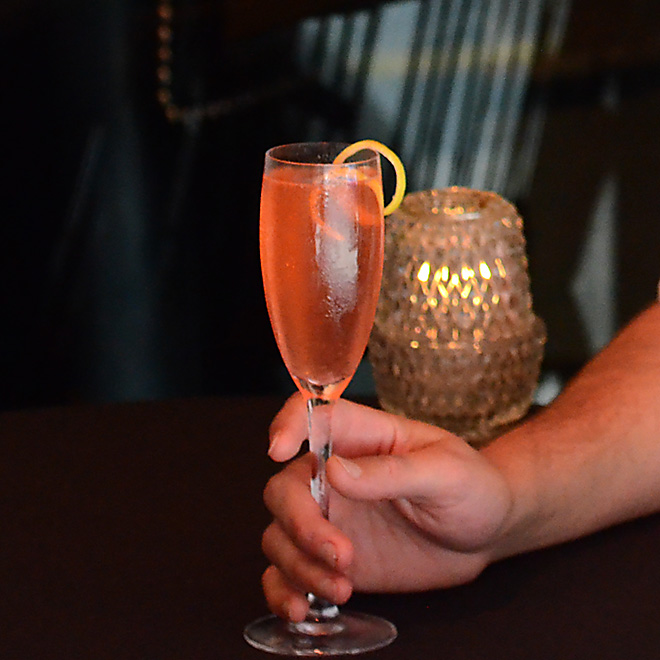 The Euphrosine Spritzer
How does it taste, we ask Dale? "Not too sweet, not too tart – must be just right!"
Ready to participate in Euphrosine Season? Send us your review of the Euphrosine Spritzer and you're halfway to claiming your Euphrosine Season Founding Member T-Shirt! See our Euphrosine Season page for additional details.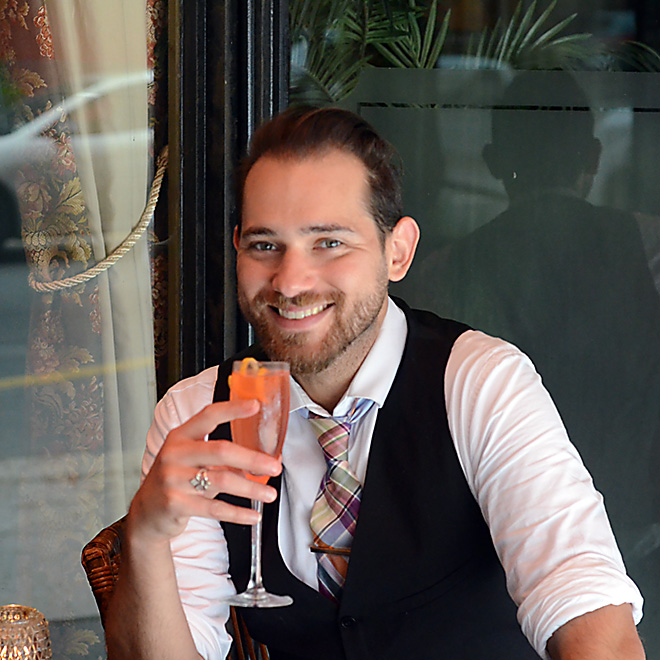 Bartender Dale Comardelle with the Euphrosine Spritzer
Coming next: Gin Rickey from Mick's Irish Pub