Before we begin this magnificent recipe, we must dispel any notion that this drink has anything to do with a minor blues cover band from overseas which is said to performing at Quintfest this year. No, this cocktail is not about you. Rather, the title refers to the key ingredient: brown sugar, available at all of the places where sugar is sold.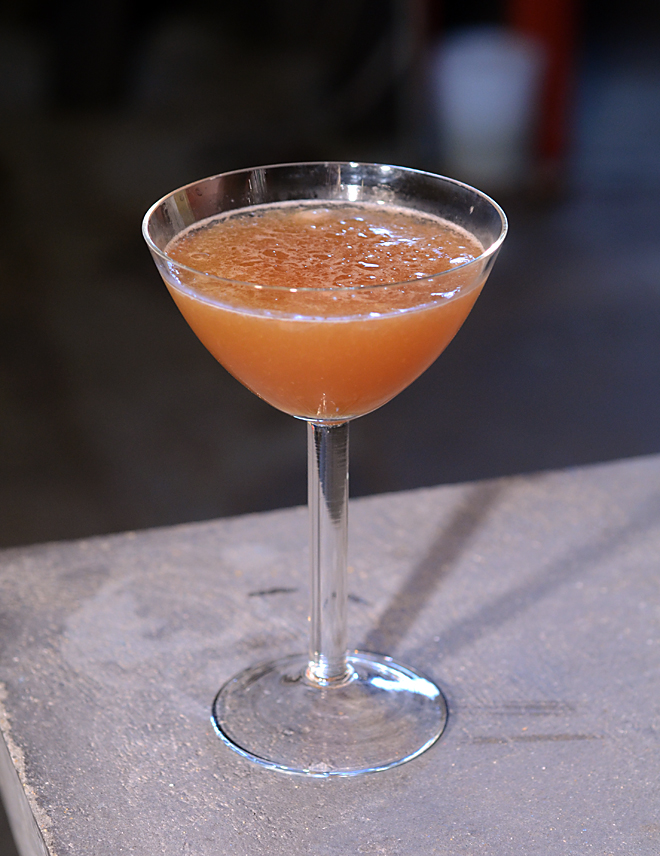 Ingredients:
1 ounce lime juice
1 ounce brown sugar simple syrup (see recipe below)
2 ounces Calio Rum
Method:
You'll need a cocktail tin or shaker for this one. Fill the shaker or a glass with a half dozen ice cubes, then add all ingredients. Close the shaker or cover your glass with the tin and shake vigorously for 30 seconds or so. Your tin or shaker should be ice cold by the time you're done. You can additionally pour back and forth between tin and glass a few times to further aerate the drink. Strain into your serving glass, using the coarse side of the hawthorn strainer, so that small chips of ice flow into the glass with the cocktail.
Brown Sugar Simple Syrup:
Combine 1/3 cup each of water and dark brown sugar in a small pan. Heat until just simmering, but do not boil. Cool and transfer to a plastic squeeze bottle or other container of your choice.