Our story begins with a visit to the distillery this past weekend from the German Matt Damon and his entourage. This doppelgänger had startling verisimilitude and thus a nickname was born. Or reborn, as our man had heard that appellation once or twice before!
During the course of the conversation, I mentioned a recent visitor to the distillery from Bavaria, one Benedikt K. Was it any surprise that an email from Bavaria arrived the following day?
Benedikt visited recently and brought some Real New Orleans Spirits back to Germany. With thoughts of New Orleans in his head and Calio Rum on hand, Benedikt's recipe comes to us from the Black Forest.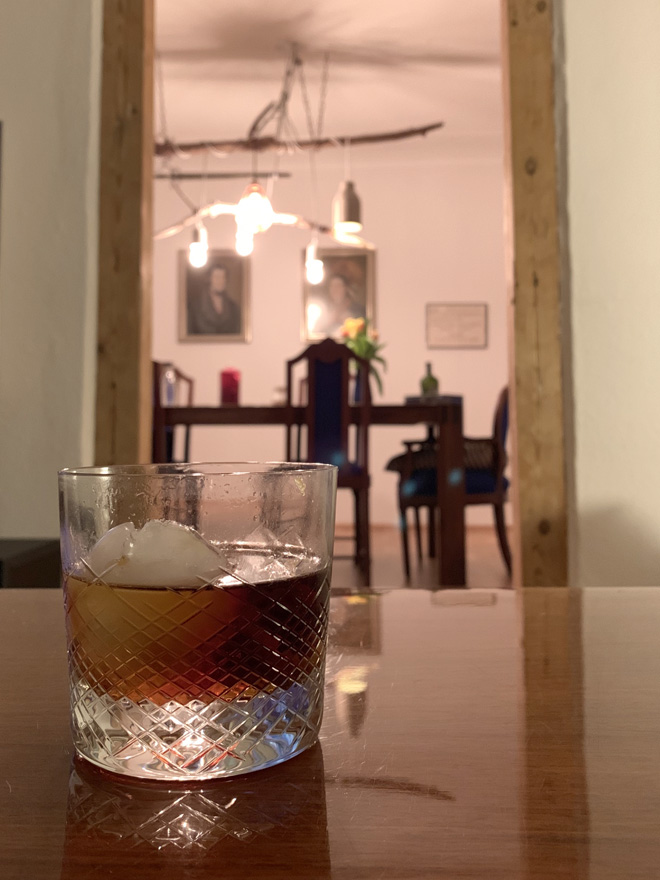 Ingredients
1.5 oz Calio Rum (4cl)
1.5 oz Dubonnet (4cl)
1 large ice cube
3 dashes Angostura bitters
1 peeled slice of orange
Note: Measurements have been translated, with the original in parentheses for any metric system mixologists.