Riz, the original Louisiana Rice Whiskey, is back.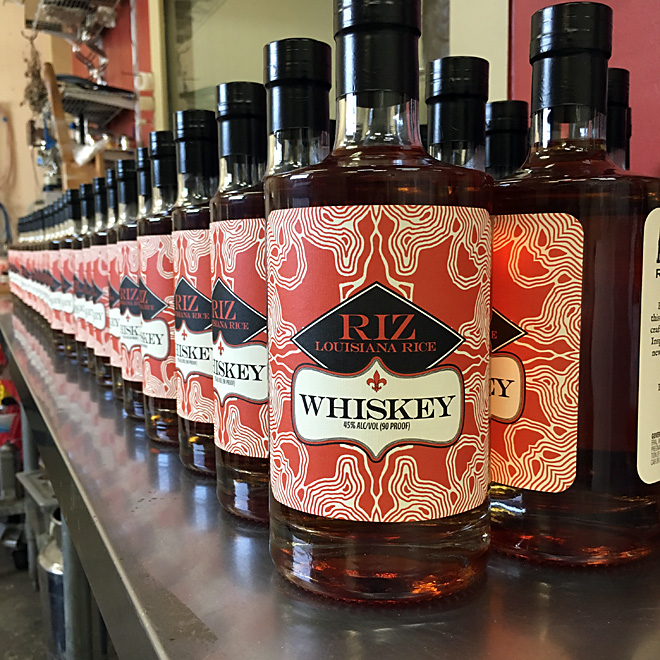 Our 2020 release of Riz is here. Since our 2019 release of Riz sold out in June, 2019 we have received many inquiries about when Riz would be available again.
The wait is over. This release of Riz is our biggest and oldest release so far. This edition of Riz was distilled from 100% Louisiana rice and has been barrel aged for a minimum of three years.  A total of 143 bottles were filled.
Riz is available for pickup from the distillery via purchase at our online store. Riz is also in stock at our distributor, International Wine & Spirits, for wholesale purchases.
If you place an order through our online store, please be sure to include your phone number and email us to set a time for pickup. Same day pickup may be possible depending on our production schedule.