We're pleased to announce that Toulouse Green, Absinthe Verte, is now available in Pennsylvania, thanks to our partnership with Botld, an innovative co-packing company.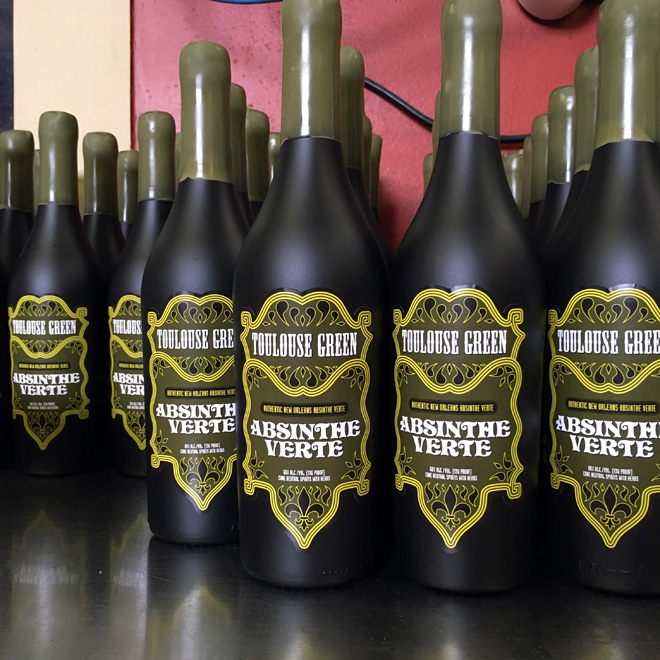 As explained in our previous post, Botld purchases spirits in bulk and then bottles them in Pennyslvania, using packaging identical to that of the original producer. Thus, a bottle of Toulouse Green purchased at the Botld Beta Shop in Philidelphia is identical to those you'll find in New Orleans.
By bottling in Pennsylvania, Botld is the producer of record and is allowed to sell directly. This in-state production bypasses the onerous restrictions of the Pennsylvania Liquor Control Board. Purchase Toulouse Green from the Botld Beta Shop.
Cheers to this innovative disruption of red tape!