Would you like to taste our spirits at your local Rouses store? You're in luck as we'll be sampling our 2X Gold Medal Winning Euphrosine Gin #9 at Rouses #26, 4500 Tchoupitoulas St., New Orleans, from 4:30 to 7pm this Friday, 06/27/2014. Visit with us for tastes of gin, recipe suggestions, and information on visiting the distillery.
On Saturday, 06/28/2014, from 2:30 to 4:30pm, we'll be offering tastes of both Toulouse Red, Absinthe Rouge and Toulouse Green, Absinthe Verte, at Rouses #33, 3711 Power Blvd. in Metairie. Visit with us to learn about absinthe distillation, absinthe myths and facts, and to answer the most important question: do you prefer Red or Green? If you taste both, we'll let you find out!
Also this weekend: FREE ATELIER VIE T-SHIRT offer extended! We'll be giving away one of our snazzy t-shirts to the first customer of the day on both Saturday and Sunday. Free t-shirt with bottle purchase, early bird gets the shirt!
Our gin development work continues as well. This weekend we'll continue experimenting with locally grown fresh herbs, plus a brand new ingredient. Visit during our Bottle Sales Hours and you might get to sample the results!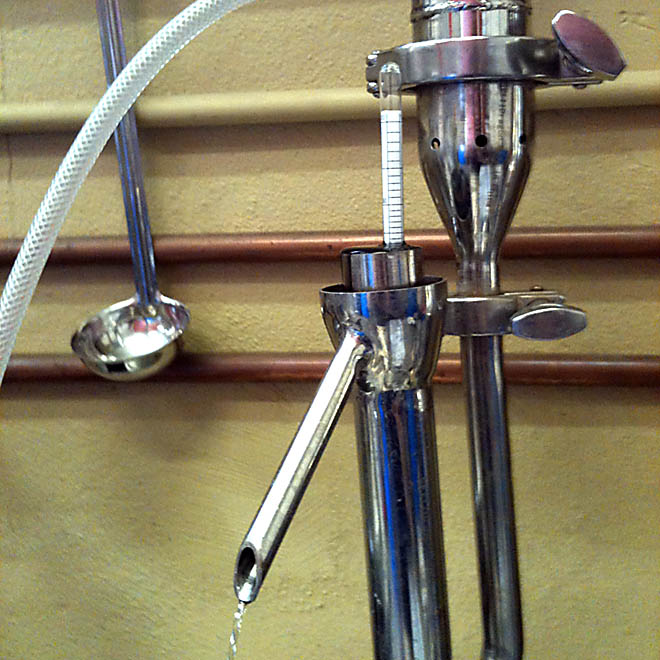 Atelier Vie spirits are also available at Pearl Wine, 3700 Orleans Ave., New Orleans; Dorignacs, 710 Veterans Blvd., Metairie; and many other retail outlets. See our full list of retail locations.