Today we bring you news of two recent mentions in the media. "Craft distillers offer local touch to high-end sipping" by Kathy Finn appeared last Sunday (01/12/2014) in The New Orleans Advocate. The story focused on the nationwide growth of craft distilling and gave special attention to Louisiana producers, and Atelier Vie in particular. The story also included shots of Riz, our Louisiana Rice Whiskey; both in the bottle and coming off the still, as shown in the image below.
The story in Louisiana Kitchen & Culture, "The Green Fairy & The Jolly Red Elf," by Intoxicologist Bill deTurk, focused on absinthe, with particular attention to our Toulouse Red, Absinthe Rouge; and Toulouse Green, Absinthe Verte. The story also included our recipe for the Bayou Root, a delicious combination of Absinthe and Root Beer.
The stories aren't available online at the present time, so we've included PDF links to images of the stories below, provided by intrepid fans of Atelier Vie.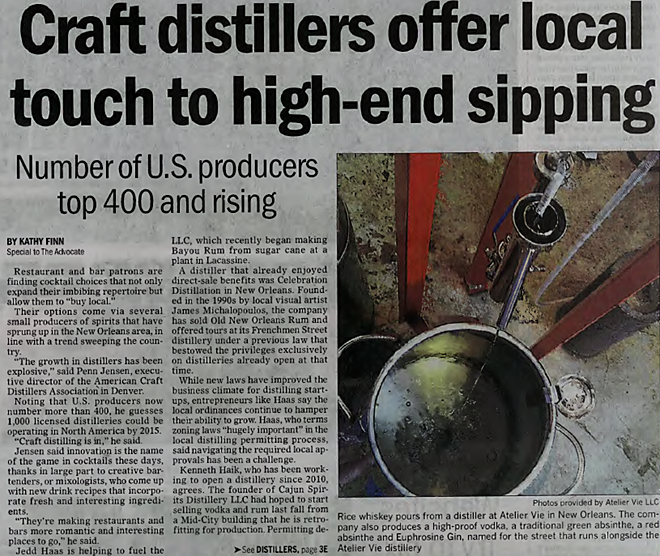 Advocate-Craft-Distilling-p2.pdf