When the weather gets hot, it's time to think tropical. Mixologist Megan at Pearl Wine Bar created the Bayou Sunset with a negroni in mind as a starting point, but took it in a summer-focused direction with fruit juice; and toned down the bitterness by substituting Casoni 1814 for Campari.
The Bayou Sunset includes Euphrosine Gin #9, Casoni 1814, muddled orange, orange bitters, pineapple juice, and lemon peel garnish. Served in a coupe glass, it's balanced cocktail and a great way to take your mind off the heat.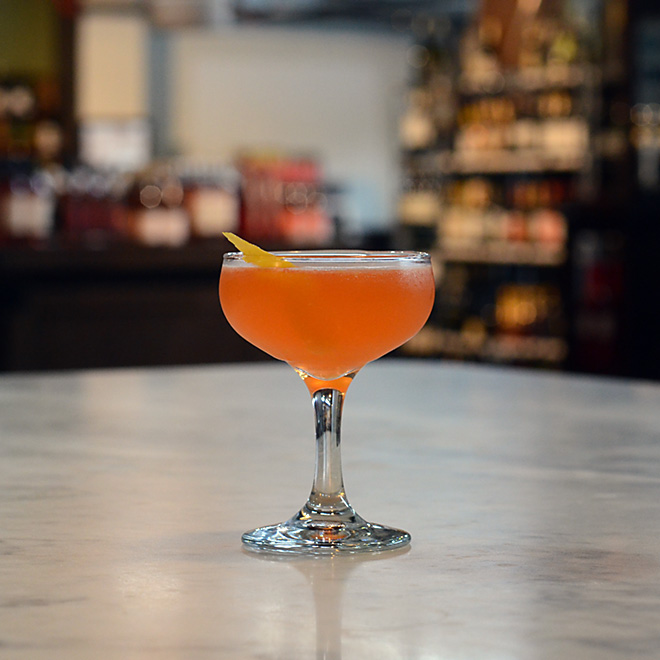 Bayou Sunset at Pearl Wine Bar
Ready to participate in Euphrosine Season? Send us your review of the Bayou Sunset and you're halfway to claiming your Euphrosine Season Founding Member T-Shirt! See our Euphrosine Season page for additional details.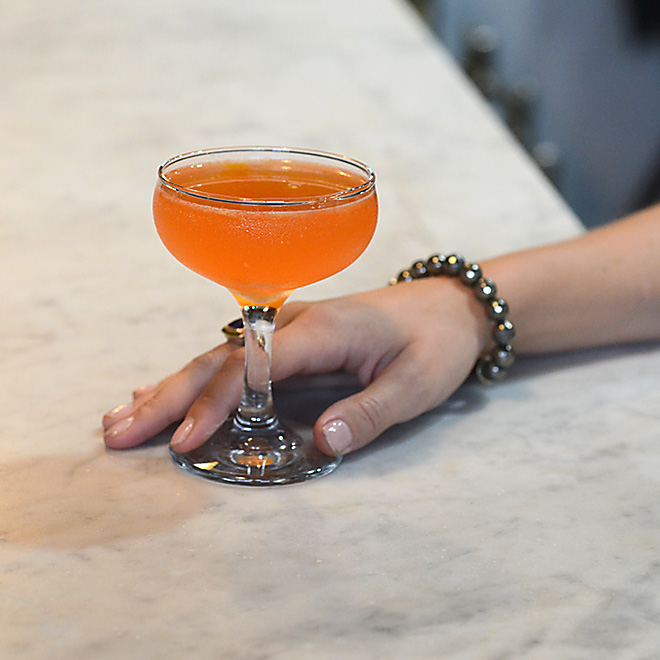 A professional hand model at Pearl Wine Bar provides a simulation of what you might expect to be served when you order a Bayou Sunset.
Coming next: The Local's Gin & Tonic from Brennan's.