Recently launched restaurant concept Mizado Cocina is located on the edge of Mid-City, near the border between New Orleans and Metairie. Their culinary base begins with Mexican cuisine, but brings influence and ingredients from other sources far and near. Bartender Billy Perkins joyfully embraces this idea of fusion with creative and flavorful cocktail mixing.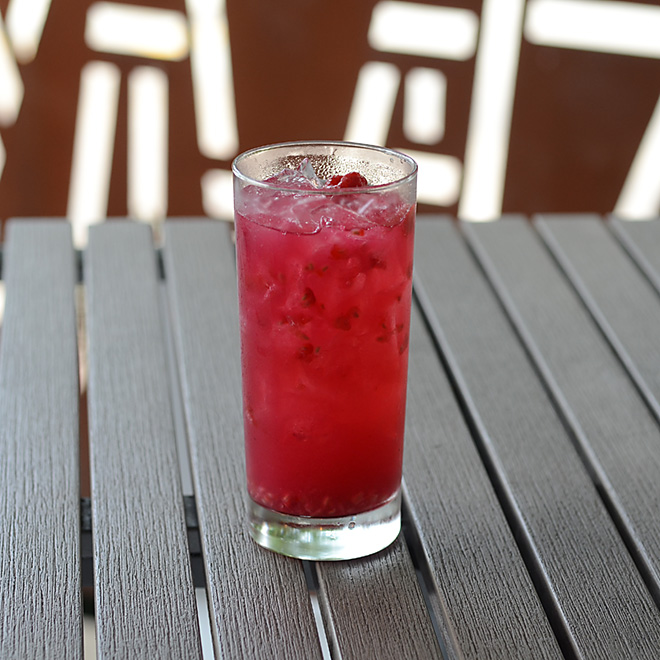 Baya Collins at Mizado Cocina
The Baya Collins begins with the idea of the classic Tom Collins, but playfully expands the flavor palette. Baya is the Spanish word for "berry" and Baya Collins lives up to this name with a core flavor of delicious raspberries. The mixing begins with muddled raspberries; then Euphrosine Gin #9 and agave nectar are added. This mixture is shaken slowly with ice to blend the flavors. Then prickly pear puree is added, along with a squirt of soda water. A few more raspberries are added on top for the finish.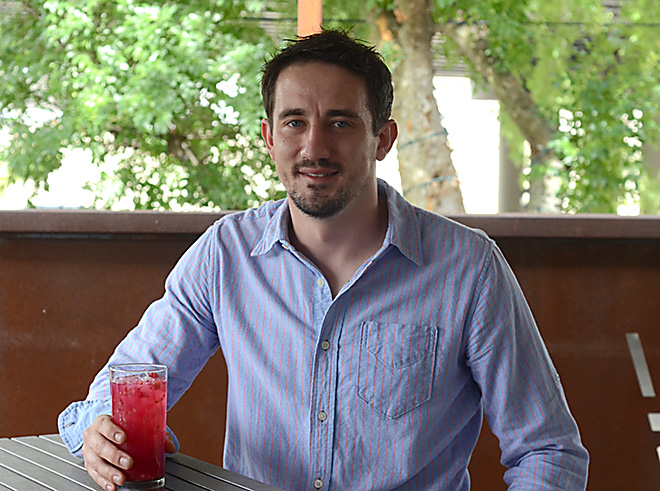 Billy Perkins with the Baya Collins
Bartender Billy Perkins is enthusiastic about Euphrosine Gin #9. In addition to the Baya Collins, he created another drink featuring Euphrosine Gin #9 called Original Fusion. We'll be featuring Original Fusion in an upcoming Euphrosine Season story.
Ready to participate in Euphrosine Season? Send us your review of the Baya Collins and you're halfway to claiming your Euphrosine Season Founding Member T-Shirt! See our Euphrosine Season page for additional details.
Coming next: Summertime Monkey from Copper Monkey Grill.