A lively time was had by all as Jedd Haas, President of Atelier Vie, visited Casa Borrega to record the Happy Hour Show, hosted by former rock DJ turned sassy questioner, Grant Morris.
"Jedd is the founder of Atelier Vie distillery, where he makes Absinthe, whisky, and the award winning Euphrosine #9 Gin that he brought with him to this show.
We don't like to give anyone free commercials but without a word of exaggeration this is the greatest gin you've ever tasted. Jedd describes it as "Gin for people who don't like gin" and he's right – it's in a class of its own. Which is why it won a gold medal at the distilling olympics."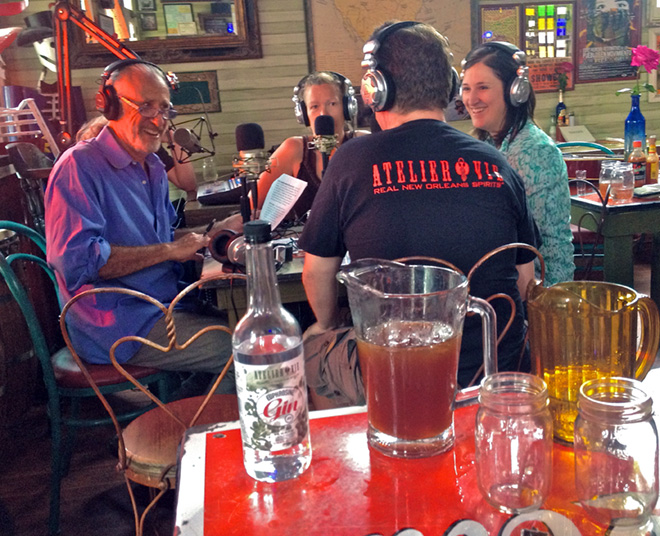 Also appearing on the show, singer Kelcy Mae and fisher-poet Robin Rosemond. During the after-party, we gave Casa Borrega owner Hugo Montero a taste of Euphrosine Gin #9. He compared it head-to-head with the only gin permitted in his tequila-centric bar, and pronounced it the winner!
"Hugo, an avowed tequila monogamist, was won over."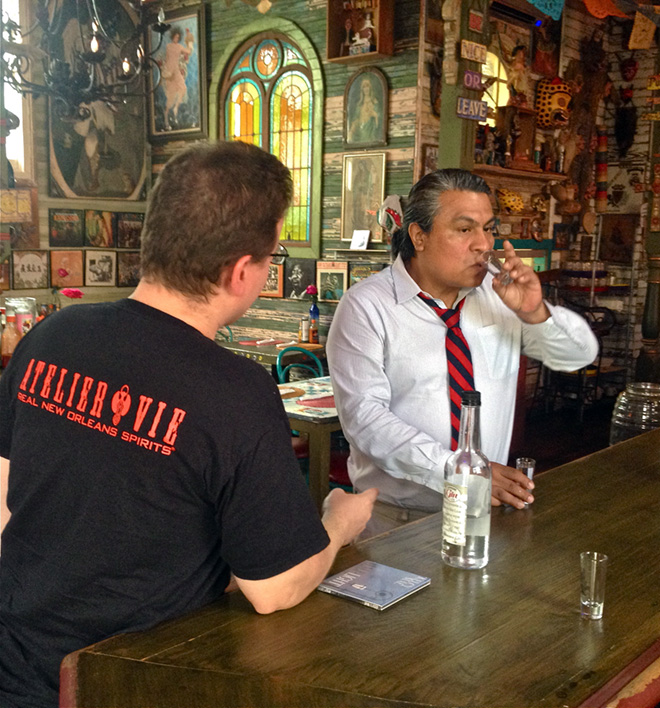 Atelier Vie spirits are also available at Pearl Wine, 3700 Orleans Ave., New Orleans; Dorignacs, 710 Veterans Blvd., Metairie; and many other retail outlets. See our full list of retail locations.