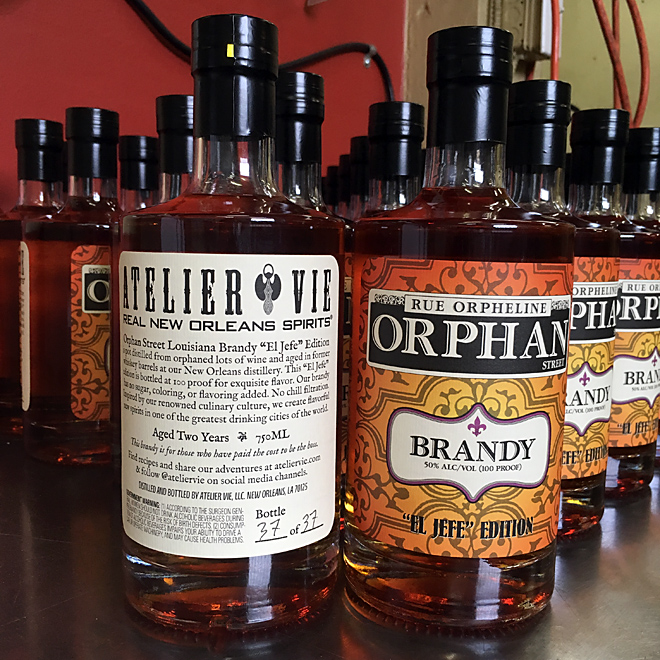 The new edition of El Jefe on the bottling line.

Orphan Street Brandy has been released in several editions, beginning in 2016. Each edition is distilled from constantly varying "orphan" lots wine and aged for a minimum of two years in previously used barrels.
The different wine varietals that are used, along with the "tails" from previous runs that are used in the spirit runs, contribute to a medley of flavors. In the barrels, these flavors mature and blend together.
While several previous editions of Orphan Street Brandy were bottled in 200ml at 80 proof, the "El Jefe" Edition comes in a full size 750ml bottle at 100 proof. Editions are limited and this newest 2021 release consists of a total of 37 bottles, with each bottle being individually hand numbered.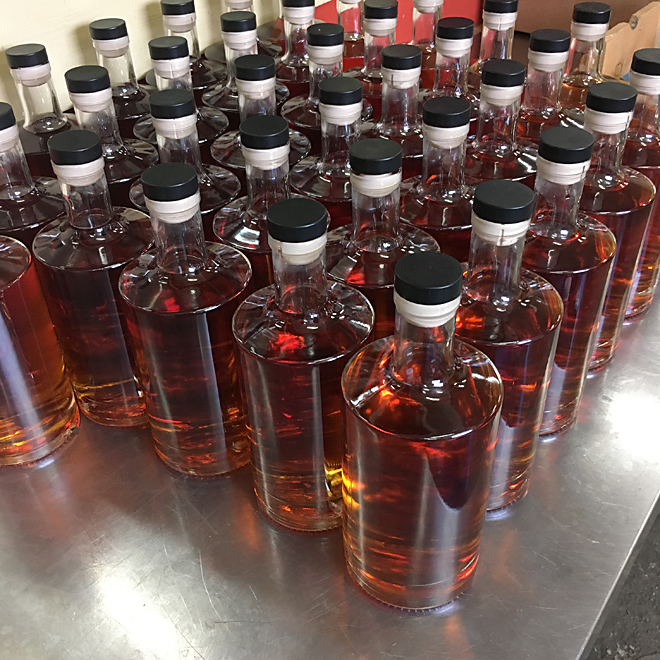 El Jefe just after bottling and awaiting labels.

While bottles sold at the Atelier Vie tasting room normally include all of our notoriously high sales taxes, El Jefe is priced at one hundred dollars plus sales taxes, because bosses can afford to pay sales taxes.
This brandy is for those who have paid the cost to be the boss.
A limited quantity of "El Jefe" is available for wholesale purchase from our Louisiana distributor, International Wine and Spirits.