Expert mixologists know a good thing when they taste it. Even better, a great spirit can inspire new cocktail creations.
Euphrosine Gin #9 and Barrel-Finished Reserve are the impulse behind creative new cocktails in New Orleans, Baton Rouge, and Arkansas.
After a visit to the distillery by the Coquette team, mixologist CB got started on a "variation on a Hanky Panky" featuring Euphrosine, vermouth, bitters, and our Toulouse Red, Absinthe Rouge. We're looking forward to the finished version!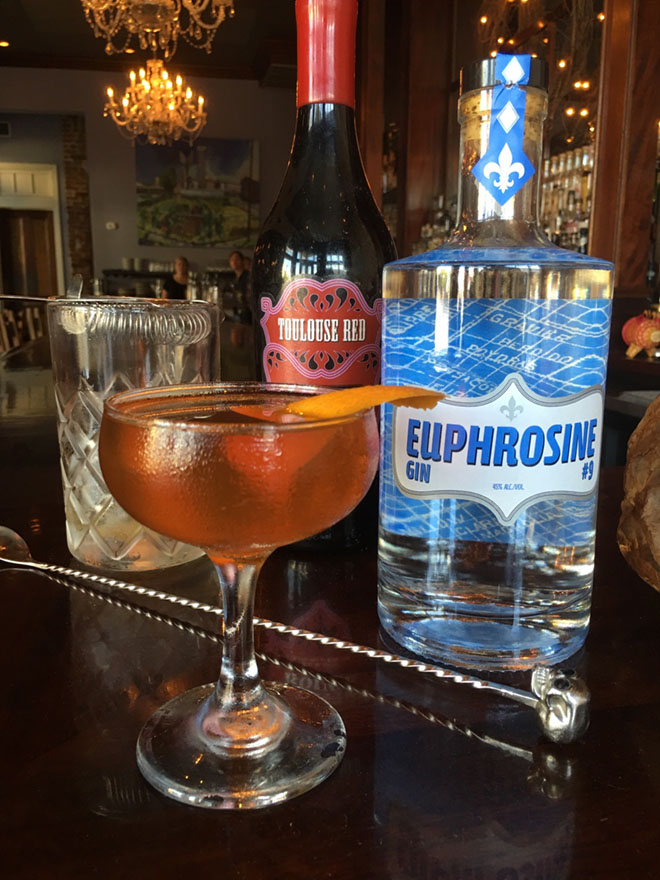 Photo courtesy of Coquette
Meanwhile in Arkansas, at Undercroft in Bentonville, bartender Brandon Davidson mixes Euphrosine Gin #9 Barrel-Finished Reserve with Scotch, Drambuie, and lemon to create the intriguing Buzzed Scot.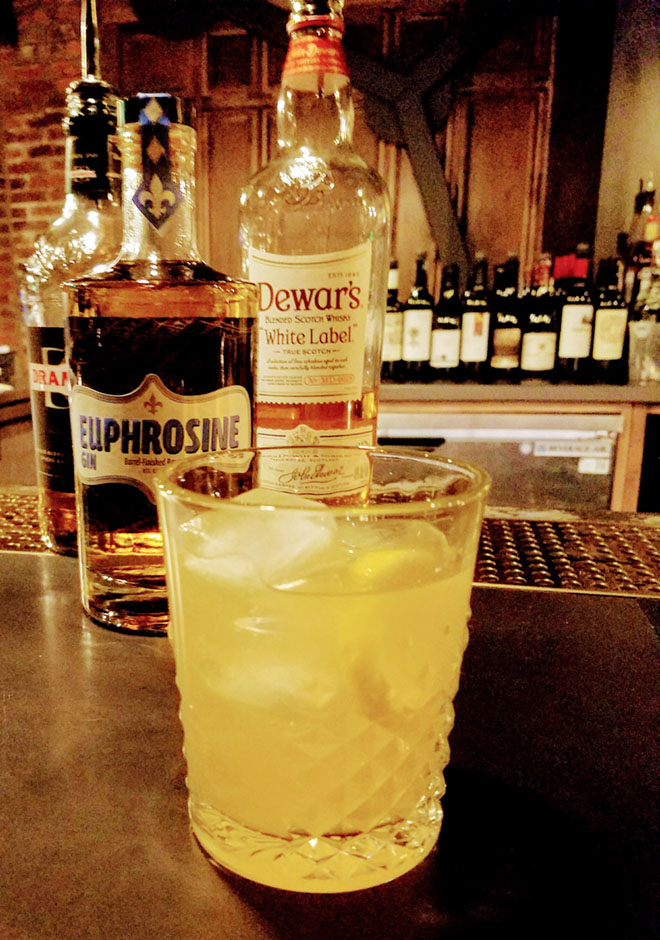 Photo courtesy of Undercroft
Closer to home in Baton Rouge, snazzy new bar Driftwood Cask and Barrel has created the Limey Bastard, which has been cited as a "favorite" of head bartender Matt Vondenstein. Starting with a mojito concept, Vondenstein uses Euphrosine Gin #9 Barrel-Finished Reserve as the base spirit instead of rum.
Bringing it back home to New Orleans, Lexi Winston at Trinity has created the King's Voodoo, which combines Euphrosine Gin #9 Barrel-Finished Reserve with lemon, sugar, ginger liqueur, sesame oil, and bitters. Reports from our correspondents say long live the King!