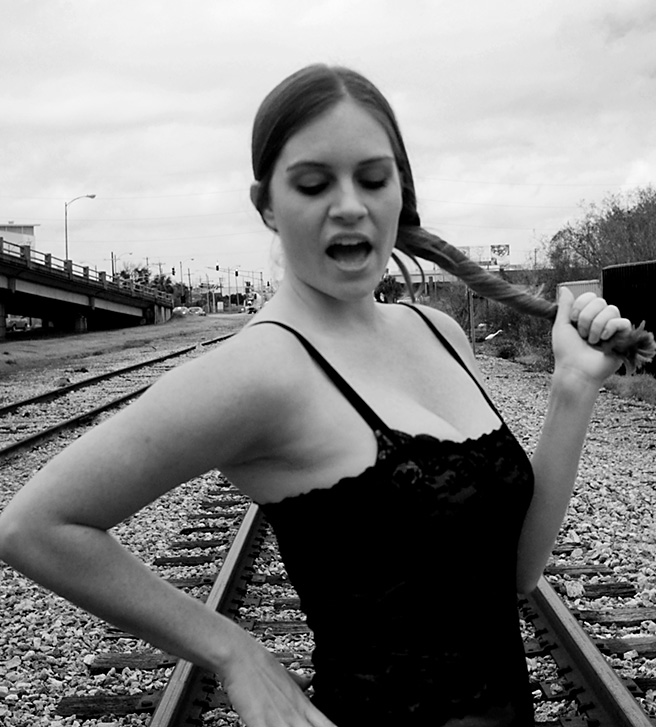 I declare, Henri! Are you going to lie down on those tracks all afternoon? Next time the engineer might get a little closer, just for the hell of it. You'll grab the oil pastels and run off like a jackelope, if you know what's good for you.
Of course, the Superliner stops there almost every time. At least it doesn't block traffic, like those bothersome freight trains on Press St. Those freight-hauling fools block St. Claude, moving back and forth, but never thinking to get completely out of the way until a good half hour or more is wasted. Those fine members of the Council said they would put a stop to that mischief, but I ain't seen nothing about it since. It's so annoying, particularly when I'm just trying to get a slice of pizza to stick in my Vespa's hardcase and bring back for my dog to eat.
I feed him as I please, Henri. Cheers!