This weekend, Joseph Donaldson and friends visited to stock up on Euphrosine Gin #9, Orphan Street Brandy, and Toulouse Red. While in the tasting room, Joseph shared this photo of one of his more recent cocktail creations.
What's it called? We're not sure, but it definitely includes Euphrosine.
Tell us about your favorite cocktails with our spirits and you might find them featured here as well. Cheers!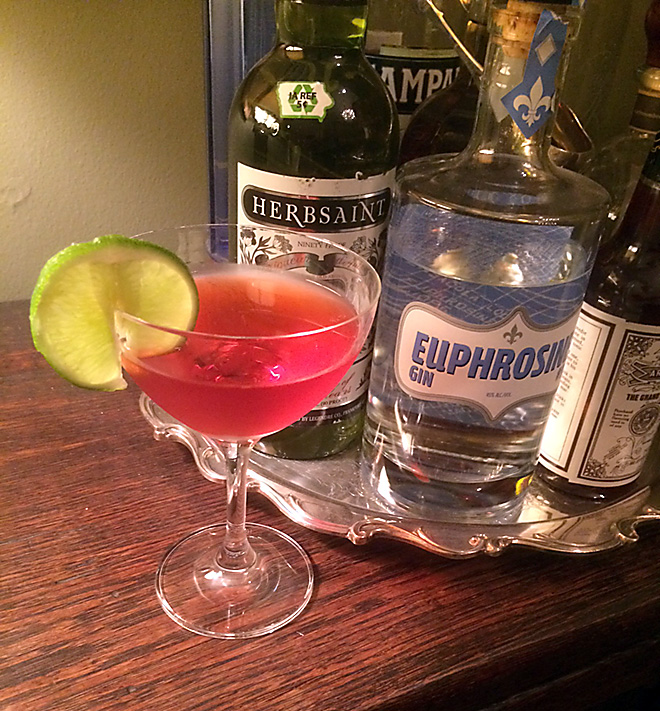 Photo courtesy of Joseph Donaldson