Vodka was hot; now it's not. So says wine and spirits guru Tim McaNally at his latest Happy Hour blog. Tim notes that until rather recently, "flavored vodkas were all the rage" but now "vodka's dilemma" is that it's being abandoned. Part of the reason, of course, was the "crazy" proliferation of flavors. Tim is too refined to mention it, but most of the flavored vodkas out there are made with artificial flavors that don't taste very good.
Hence the solution: make your own flavored vodka with fresh fruit, vegetables, spices, or other ingredients. Tim kindly mentions our Buck 25 Vodka, which is expressly designed for this purpose. The high alcohol content of Buck 25, 125 proof (62.5% ABV) infuses faster and extracts more intense flavors. If you haven't given up on vodka yet, we suggest taking a shot at creating your own flavored vodka with Buck 25.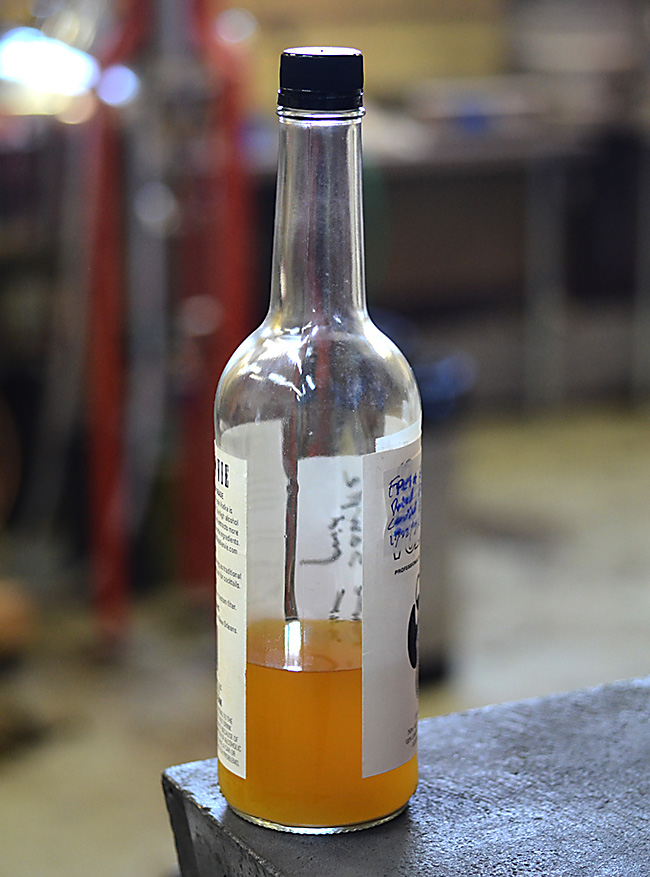 One favorite recipe: Ginger Three Ways: fresh ginger, dried ginger, and candied ginger, made with Buck 25.