Join us for tastings of Euphrosine Gin #9 and our new Barrel-Finished Reserve today, Thursday, May 28, at Brady's Wine Warehouse, 1029 Oretha Castle Hailey Blvd; and on Friday, May 29, at Pearl Wine Company, 3700 Orleans Ave. Both tastings will be from 5-7pm and both gins will be available for sale at these stores.
Meanwhile, we enjoyed an hour of lively conversation yesterday with (from left to right) Eileen Carter, Chef Scott Craig, and host Darlene Carter on WBOK, 1230 AM.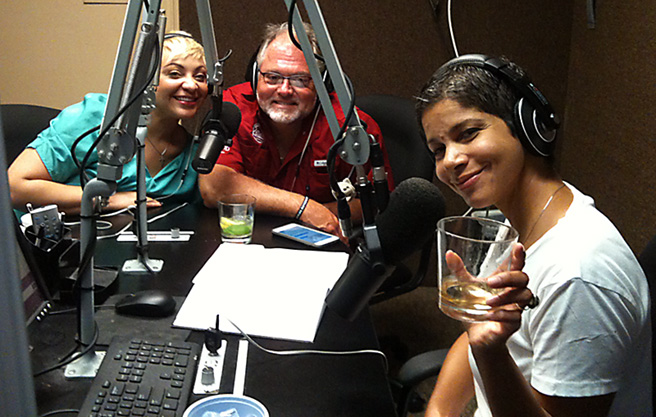 Darlene shows off a taste of Euphrosine Gin #9 Barrel-Finished Reserve.