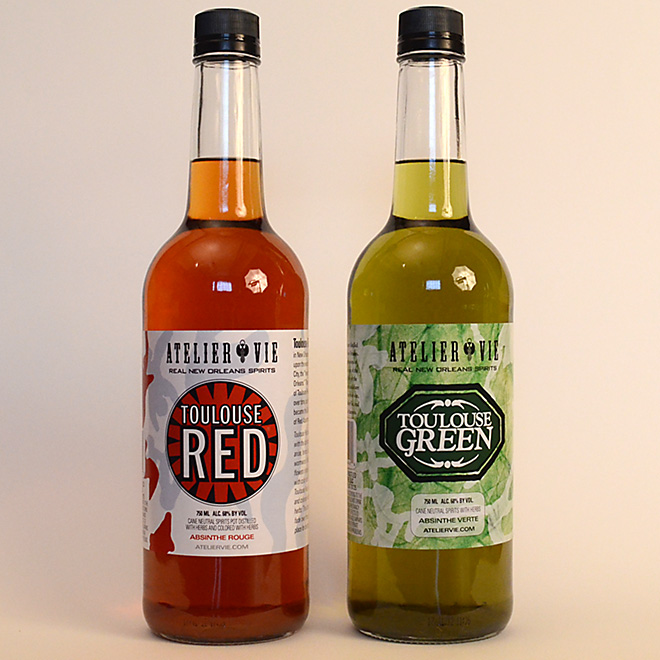 In New Orleans, we have the sassy new Red Streetcar, rolling down Canal St. in air-conditioned comfort; and likewise, we have "new school" American Absinthe Toulouse Red.
We have the historic Green Streetcar traversing stately St. Charles Ave.; and we also have Toulouse Green, a traditional-style green absinthe based on recipes from the 1800s.
A coincidence? Perhaps, perhaps not. The ways of absinthe can be mysterious!
But one thing is clear: for the holiday season, we're offering a special deal for distillery visitors. Buy one bottle each of Toulouse Red and Toulouse Green and you'll receive a $10 discount.
Visit us during our weekend Bottle Sale Hours throughout December for this deal. Saturday and Sunday from 10-4. Also available: RIZ, Louisiana Rice Whiskey; Buck 25 Vodka; and our new Euphrosine Gin #9.