We enjoyed a visit from Bryan Dias and his wife Sylvia this past weekend. Bryan, representing NOLA Drinks, took a deep dive into the production process at Atelier Vie and explored the taste panorama of our spirits in his Visit to Atelier Vie's NOLA Distillery.
"We tasted the two current versions of the gin – 'Euphrosine Gin #9' – both the regular and the barrel-finished reserve. Both were very nice. Neither had a preponderance of juniper and were just well-crafted, enjoyable, and approachable gins. The barrel-finished was very nice, golden in color deriving from the finishing in American Bourbon barrels, and rounded. It was very nice for 'sipping,' as Jedd put it."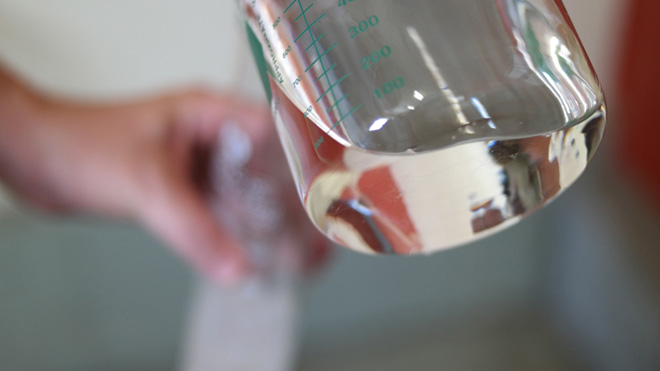 Taking measurements and readings of the Euphrosine Gin.
Photograph by Bryan Dias, NOLADrinks
Read the full article at NOLA Drinks and come visit us during the weekend to taste for yourself.