As the year winds down, we've completed another bottling of Riz, Louisiana Rice Whiskey. Made from 100% Louisiana rice, we handcraft Riz in our New Orleans distillery. This is the only Louisiana Rice Whiskey available anywhere, and may be the only American Rice Whiskey on the market and recognized as whiskey by the Federal government.
We have both full size 750ml bottles and 200ml flasks available. Does someone special deserve a bottle of Riz? Visit us this weekend, Saturday & Sunday, December 21-22, from 10am to 4pm, for our final Bottle Sales Hours of 2013.
Also available: Toulouse Red, Absinthe Rouge; Toulouse Green, Absinthe Verte; Buck 25 Vodka; and our new Euphrosine Gin #9.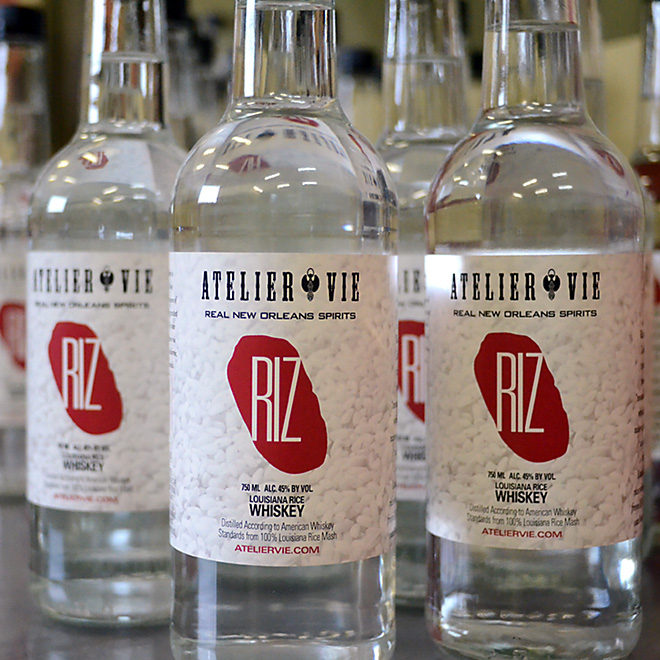 Atelier Vie spirits are also available at Pearl Wine, 3700 Orleans Ave., New Orleans; Dorignacs, 710 Veterans Blvd., Metairie; and many other retail outlets. See our full list of retail locations.