The mighty engines of the digital media have been churning out copy on Euphrosine Gin #9 Barrel-Finished Reserve and our new gin packaging nonstop! Well, not really, but we have been getting some additional attention from a diverse selection of the media.
Most recently, Todd Price weighed in on the whiskey notes found in Barrel-Finished Reserve. "The tobacco-colored gin has a gentler heat than the original. It tastes almost like a juniper-flavored whiskey." Todd also declared that "The flavor is more herbaceous and less sharp than a typical London dry gin."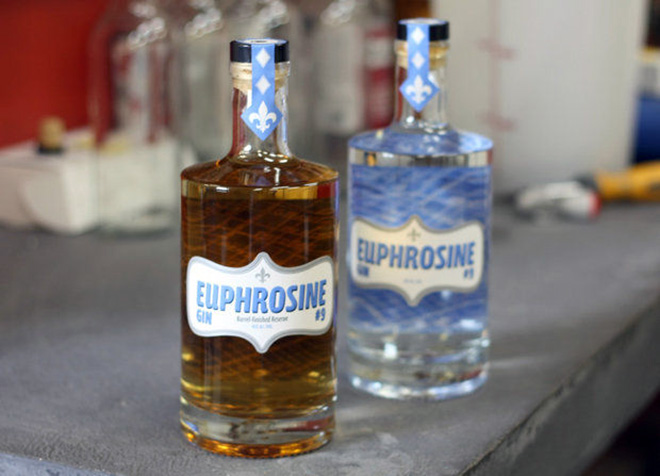 Photo credit: Todd Price
Trade journal Shanken News Daily commented, as did Modern Distillery Age (subscription only).
Completing the round-up, Good Spirit News took note, as did Main St. Distilleries and The Advocate.