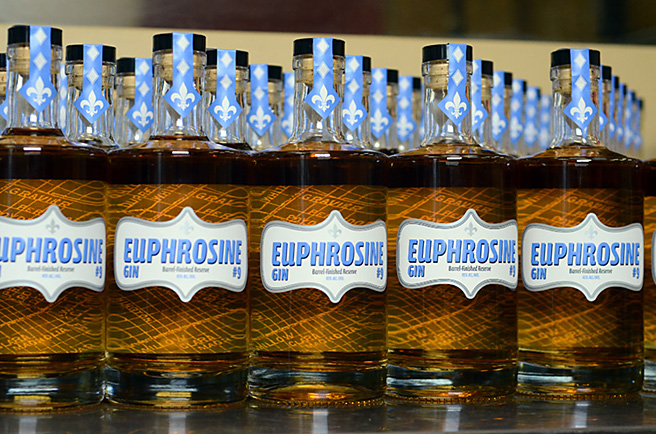 Our friends at Eater Nola were first out of the gate, with this advice for craft spirits aficionados. "Control Yourself, Atelier Vie Has Just Launched Louisiana's First Barrel-Aged Gin."
Tales of the Cocktail picked up the Eater article and gave us recognition for being part the "renaissance of distilleries" in New Orleans.
Trade publication BevNET picked up our press release, as did Biz New Orleans.
Drinking in America took note of our barrel-aging experimentation and posed the question, "why choose between gin and whiskey when you can have both!"
Saving the best for last, our appearance on WGSO (990 AM) yesterday (05/20/2015) with host Tim McNally was particularly enjoyable. The hour-long discussion provided an opportunity for some on-air cocktail mixing and tasting; a discussion of the history of gin and the gin & tonic; and insight into the development of Euphrosine and our Barrel-Finished Reserve version. Listen to a recording of the broadcast.