Is that Toulouse Red in your Cocktail?
Atelier Vie encourages locavore cocktails made with locally-distilled absinthe, Toulouse Red. Taste Toulouse Red on May 31, at the Nola Locavores Kickoff Party, at Rouses #46, 701 Baronne St., 6-8pm.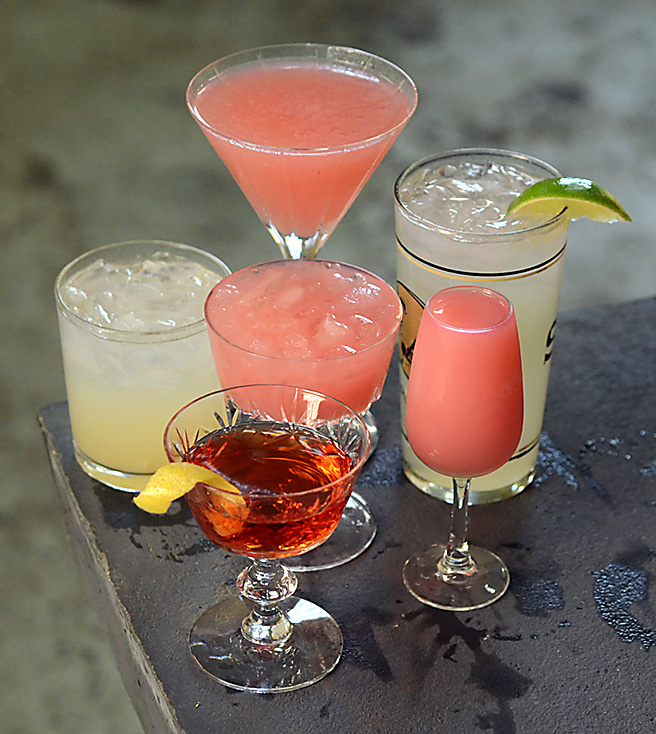 Atelier Vie Joins Local Cocktail Competition "Garden to Glass"
May 27, 2013, New Orleans — On the eve of the month-long Eat Local Challenge from Nola Locavores, Atelier Vie is pleased to participate in the "Garden to Glass" cocktail competition. The competition celebrates the use of locally sourced ingredients, combined with spirits from Atelier Vie: Toulouse Red and Buck 25 Vodka.
"We're pleased to join other area distilleries in sponsoring the locavore cocktail competition," said Jedd Haas, President of Atelier Vie. "In New Orleans, we have some of the best bartenders around. We've seen some amazing drinks made with Toulouse Red so far, and I have no doubt that the new cocktails created for this competition will be world-class," Haas continued.
The Competition
To enter, recipes need to be emailed to recipes@nolalocavores.org with the subject line "Garden to Glass Recipe Contest" by June 10th. The top 10 recipes will be invited to the final judging that will take place at Old New Orleans Rum on June 17th. Each contestant can submit up to 5 recipes. Contestants can be amateur or professional bartenders, chefs or accountants. Contestants must be 21 years or older. Full rules at: http://www.nolalocavore.org/garden-to-glass.
Toulouse Red
Toulouse Red is small batch distilled in our New Orleans facility. Our red absinthe is pot distilled with herbs, and infused with additional herbs to create the lush red color of Toulouse Red. Toulouse Red is bottled at the traditional 136 proof (68% ABV) and is produced from all natural ingredients. Absinthe is traditionally diluted with ice water to the strength of a fortified wine.
Buck 25
Buck 25 is a 125 proof "professional infusion grade" vodka (62.5% ABV) which is used by creative bartenders to make flavored spirits, bitters, tinctures and flavor bases for cocktail mixing.
The Company
Atelier Vie was founded in 2011 to provide a greater variety of indigenous spirits. Bringing together a shared love of craft spirits, coupled with a "do it yourself" attitude, Atelier Vie looks forward to releasing more locally-distilled spirits in the years ahead.
Contact:
Jedd Haas
jedd@ateliervie.com
We Tweet, Therefore We Are
Let's Friends on Facebook
-30-