Toulouse Red ventures outside Louisiana!
This first bottle sold outside Louisiana was purchased by Margaret, a noted district Absintheuse.
Our retail partner in The District is Federal Spirits, offering delivery of Toulouse Red to your door within Washington, DC. Margaret reports she received her order within 45 minutes of ordering.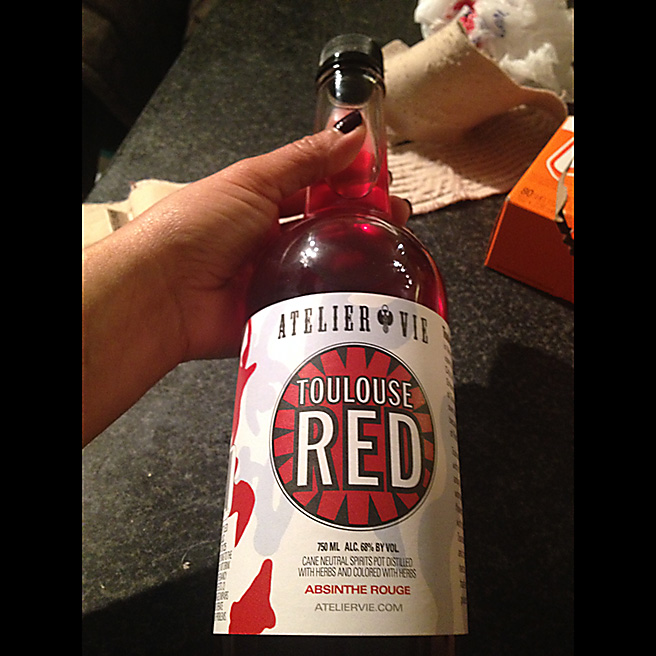 Atelier Vie spirits are also available at Pearl Wine, 3700 Orleans Ave., New Orleans; Dorignacs, 710 Veterans Blvd., Metairie; and many other retail outlets. See our full list of retail locations.