By now, everyone has heard about the combination of Gin and Juice. But how about Gin and Watermelon Juice? Like all great ideas, it seems stunningly obvious when you first hear it. The immediate reaction: Why didn't I think of that?
The Summertime Monkey includes Euphrosine Gin #9, simple syrup, St. Germain, and fresh house-made watermelon juice. Served in a rocks glass with a cucumber slice garnish, it's a refreshing summer drink that's most welcome during these hottest days of the year.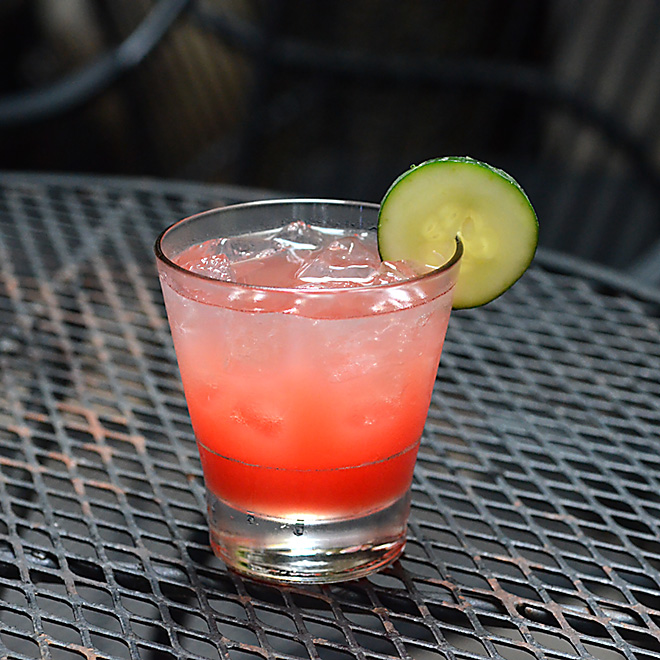 Summertime Monkey at Copper Monkey Grill
The man behind this seasonally appropriate creation is Paul Bechtel, bartender at Copper Monkey Grill, 725 Conti St. in the French Quarter. Paul's approach is one of refinement through simplicity. "People try to overdo everything. Keep it simple and make it good. Euphrosine Gin doesn't need a whole lot added; it's got such a good flavor on its own." We couldn't agree more!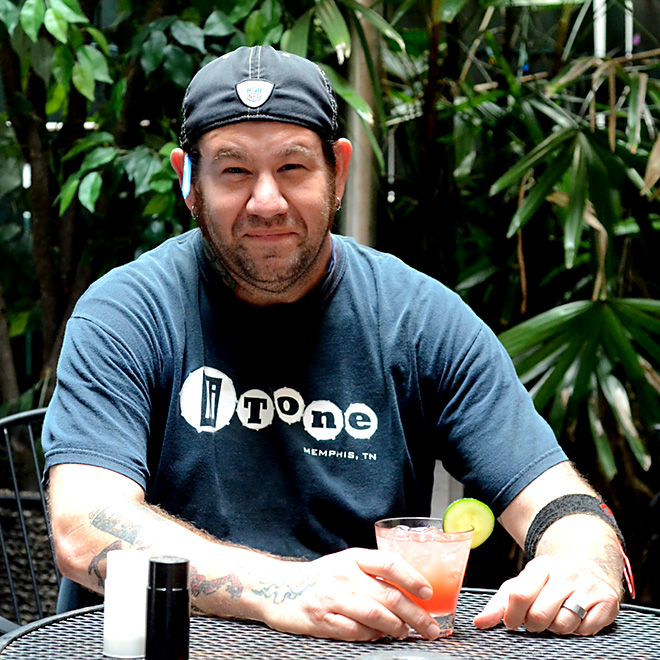 Paul Bechtel with the Summertime Monkey
Ready to participate in Euphrosine Season? Send us your review of the Summertime Monkey and you're halfway to claiming your Euphrosine Season Founding Member T-Shirt! See our Euphrosine Season page for additional details.
Check out more Euphrosine Season drinks from Brennan's, Bayona, and more, on our Euphrosine Season page. Coming next: a look at our Euphrosine Season T-shirts!