Our spirits have been available in Arkansas for a while, but just recently a delivery of Euphorosine Gin #9 has touched down at our Arkansas distributor. New Orleans exile Carrie Spanton is in charge of the cocktail program for the Rope Swing Group, and their new coffee & cocktail café, Press Room, has Euphrosine Gin #9 and Buck 25 in the house.
In the shot below, the Press Room staff shows off their enthusiasm for our spirits!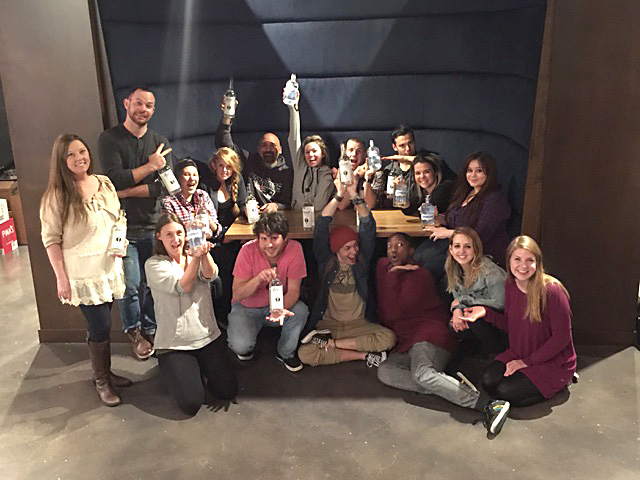 Check out our full list of Arkansas locations on our Where to Buy page.